Message From The President & CEO & Board Chair
Growth
As we reflect back on all that was 2021 the theme of growth was apparent throughout.
In 2021 we experienced the continued challenge and growth as individuals and companies as we all continued to navigate a worldwide pandemic which shifted our lives in incredible ways. We were rooted in place physically more than perhaps ever before as our homes became our hub and served as our offices, gyms, and school for our kids for virtual learning. Streamed concerts and events were our social outlets and hangouts with friends and extended family were often over zoom or outdoors 6 feet apart. Businesses had to pivot, often quickly, to changing COVID measures throughout the year, many rushing to offer new technology, online tools, or contactless options that didn't exist before.
A silver lining is, we can take all the great things we've learned along the way and incorporate them into our post-covid lives.
We've heard from people who are using this time, as the world begins to re-awaken and cautiously re-open, to re-evaluate what has changed over the last two years and what changes they will hang on to. It might be that they shifted to working at home, exercising in their basement vs the gym, a newfound love of online investing, ordering their groceries or clothes from the comfort of their couch, spending more time on a hobby or with friends and family, cooking more meals at home or having a favourite restaurant meal delivered to their door with a delivery app.
The point being is that the pandemic, and certainly 2021, solidified people's desire for convenience. There is a real concept of DIY and digital adoption brought on by this pandemic and the consumer being in the driver's seat, which is the new normal. People are choosing to value new routines and behaviour shifts long-term that save time and money. We also know how you see, spend, and save your money has shifted. The pandemic has meant different things to each of us financially. For some, lack of purchases, concerts, eating out, vacations, or the stock market record high's, has meant they have acquired more funds, compared to some businesses and individuals where the pandemic has meant decreased earnings, closing a business, or worrying about rising inflation and its impact on your savings, cost of groceries, fuel and more, especially for vulnerable populations and seniors on a fixed income.
So as much as "convenience is king", we believe in pairing the conveniences of technology with human-to-human financial advice, expertise and understanding. Tackle your daily banking and bill payments online, visit an ATM to withdraw cash, but if you are looking for help on creating and sticking to a budget, buying your first or next home, planning for your retirement or other important financial conversations, we know having a trusted, local financial expert you can connect with directly that knows you and your goals is extremely valuable to you being your most financially-healthy self.
We are also thrilled this year to have expanded the ways you can conveniently connect with us. In December we introduced our new Member Experience Centre (MEC) where members can call, text, online chat or e-mail with a Mainstreet financial expert for a variety of financial advice and product and service needs. We are also pleased to offer a website chatbot we've named 'Mya' that can assist members with common financial questions at any hour. Many members in 2021 took advantage of our new virtual meeting option with their personal financial advisor, wealth & investment expert, or commercial and agricultural advisor. We continued our commitment to ensuring you our members can connect with Mainstreet, and your advisor, in the way that best meets your needs and preferences, whether that is in-person, at a branch, virtually/online, or by phone. With the pandemic this past year, many members took advantage of our new virtual meeting option with their personal advisor, wealth & investment expert, or commercial and agricultural advisor.
In 2021 we achieved excellent financial growth and are pleased to share that we ended the year with over $1.2 billion in assets under administration. Full financial details are available for download above or the summarized financial statements are contained within our 2021 Annual Report. Being a credit union, and a co-operative, we are proud to have invested back into you, our members, over $970,000 in profit sharing and in 2021 contributed over $82,000 to our communities and important causes from United Way, to our local hospitals, to special events, sponsorship, and donations.
We are proud to have returned over a million dollars to our members and communities.
We also achieved some phenomenal milestones as an organization overall in 2021, check it out on page 12 of our Annual Report.
Thank you to our members for your continued trust and choosing Mainstreet as your financial provider.
Sincerely,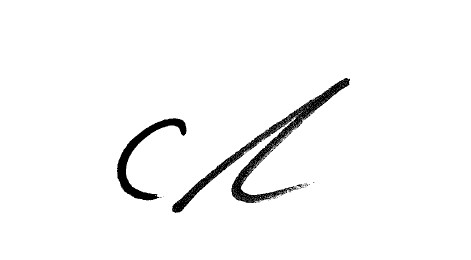 Chris Inniss
PRESIDENT & CEO