We help to make owning your first home possible.
We know as a first-time home buyer that you may have questions and want an expert to be there to guide you through the mortgage and home buying process. Our Mainstreet advisors will be there by your side helping you step-by-step in finding the right home and mortgage for you.
In this competitive market you need a mortgage and financial provider that will give you good advice, a great mortgage-rate, and flexible payment options.
Things to consider when purchasing your first home.
What are you looking for?
Decide what you are looking for in your new home. Create a list of needs and wants to help you see what is important to you.
Get "Pre-approved/Pre-qualified"
Pre-approval will help you to understand what price range to search within when shopping for your first home and allows you to be prepared so you can act quickly when you find the right home and want to make an offer. We will help you with this step and help outline what the mortgage costs and payments will be with different house prices and mortgage options.
Get House Hunting
Discover what your area has to offer for real estate and find the perfect home to suit your needs.
Finalize your Mortgage
Once you find your home sweet home and the sellers have accepted your offer, its time to finalize your mortgage. If your offer is accepted (and we have already done the pre- approval process), you or your realtor just need to send your Mainstreet advisor the accepted offer paperwork and we will finish the mortgage process from here.
Protect your home
Insure your most expensive asset! Ensure your home is insured for fire, theft, and more. Talk to a Mainstreet advisor for a referral or speak to an insurance representative in your area.
Mortgage Choices
There are many mortgage options to choose from when you are building your perfect mortgage. Learn more here and have a Mainstreet advisor walk you through the options as well.
The interest rate and amount of your payment will not change during your mortgage term.
Perfect for people who like to budget and know payments are consistent.
With choosing a variable interest rate the amount you pay can go up and down depending on changes to interest rates/prime rate.
Perfect for people who want to take a chance that rates will go down and have some flexibility in what they will pay.
A mortgage with a combination of fixed and variable rate components
Perfect for those who want the security of a fixed rate and the flexibility of a variable rate
You make 12 mortgage payments annually that land on the same date from month to month.
Perfect for people who want only one payment a month
The amount that you would monthly is divided into 2 payments that you would pay twice monthly or 24 times annually
Perfect for anyone paid on a semi monthly pay schedule
The amount that you would pay monthly is divided into biweekly payments or 26 times annually.
Perfect for those paid bi weekly who are interested in paying more interest off on their mortgage. The greater the payment frequency, the less interest you pay overall.
The amount that you would pay monthly is divided into biweekly payments paid 26 times annually. With this option payments are increased slightly to amount to roughly one extra mortgage payment annually, resulting in paying off your mortgage more quickly.
Perfect for those who like to make consistent payments while paying a little extra off their mortgage. A little extra goes a long way.
Your monthly payment amount is divided for equal weekly payments
Perfect for people who like regimented payments. The frequent payments help to pay down your interest resulting in paying your mortgage more quickly.
Your monthly mortgage payment is divided by 12 multiplied by 12 months and divided into 52 equal weekly payments. With this option payments are increased slightly to amount to roughly one extra mortgage payment annually, resulting in paying off your mortgage more quickly.
Perfect for people who like regimented payments and want to pay off their mortgage faster than anticipated.
The total length of time it will take to pay off a loan.
This will vary based on how long you want to have a mortgage and what you can afford. A 25 year amortization period is popular among first time home buyers.
The length of time you are agreeing to the current mortgage conditions including rate, payment schedule etc.
A popular term length is usually 5 years at which time you would start up another mortgage term with what the rate is at that time. This would continue until your mortgage amount is paid in full. When your term is up for renewal this is often the time when people check rates at various providers to make sure they have the best mortgage, rate and advice for their needs.
Get more with a Mainstreet mortgage
Mainstreet mortgages can be customized to you and your unique needs.
a great rate

Apply and lock-in a great rate for 90 days! If the rate lowers during that time you automatically get the better rate!

a dedicated advisor

Have a Mainstreet advisor available to walk you through all the steps, provide advice, and easy to reach for any of your questions along the way.

mortgage types & flexibility

Mainstreet mortgages have built in flexibility. Switch your variable rate to fixed rate mortgage at any time. Planning to move or make other life changes? Speak to your advisor about porting your mortgage and other available options to fit your needs.

flexible payments

Payment flexibility. Maybe you'll go with smaller payments weekly, or the full amount once per month (or something in-between). There are also options for the overall length of time you'll take to pay your mortgage off (amortization period).

a free chequing account

Choose from a selection of free chequing accounts, with a mortgage, or any combined business at Mainstreet, of over $100,000.

pre-payment options

Get mortgage-free sooner, and save money, with Mainstreet's generous pre-payment options. Pay up to 20% of the original principal of your mortgage each year and increase your regular payment amount.

We were needing a building loan for our dream home in Goderich. We heard great things about Mainstreet so set-up a meeting with Kim. She took the time to get to know us and the situation and jumped right in. Within 3 days she had fixed everything related to our bank loan situation and the entire process was so much smoother and personalized - we really felt well taken care of. With Mainstreet we feel like they are on our side, saving us money, and taking care of our family's financial well-being.
Check out these helpful resources: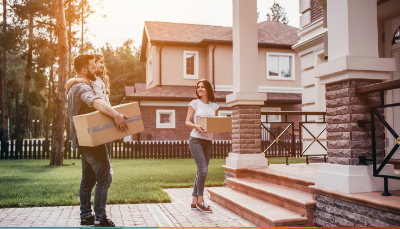 What is a Fixed Rate Mortgage?
Deciding whether to go with a fixed or variable rate mortgage can be confusing. Read more.
How to save for a down payment to buy a home
Watch a video of one of our Mainstreet Financial Advisor's speaking on how to save for a down payment to buy a home. Watch now.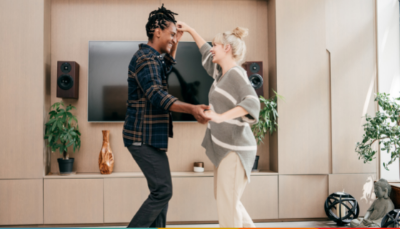 Why you should get pre-approved when shopping for your first home
Read more on why you should get pre-approval from your financial institution before you start house hunting. Read more.