Add your email address to your Mainstreet account and receive a $5 Tim Horton's e-gift card!*
To thank you our members in supporting our pledge to go green and cutting back on paper-based mail we are rewarding members with a $5 Tim Horton's e-gift card for adding their email address to their account and opting into electronic communication.
To add your email to your Mainstreet account, use one of the following options:
Adding your Email
To add an email on your account, use one of the following options.
Follow these simple steps to add your email address in online banking:
Step 1: Sign-in to your online banking account through our full-service / desktop website (not available on the mobile app or mobile site)
Step 2: Under the left side menu, click on the "Profile and Preferences" option followed by "Change Contact Information".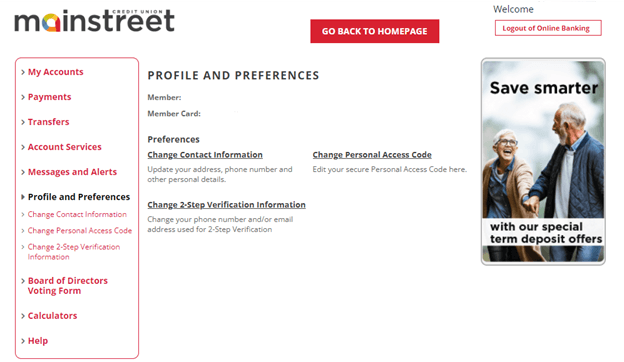 Step 3: In the top section under "New Contact Information", click the "Phone Number / Email" option and fill in your email information. Click "Next".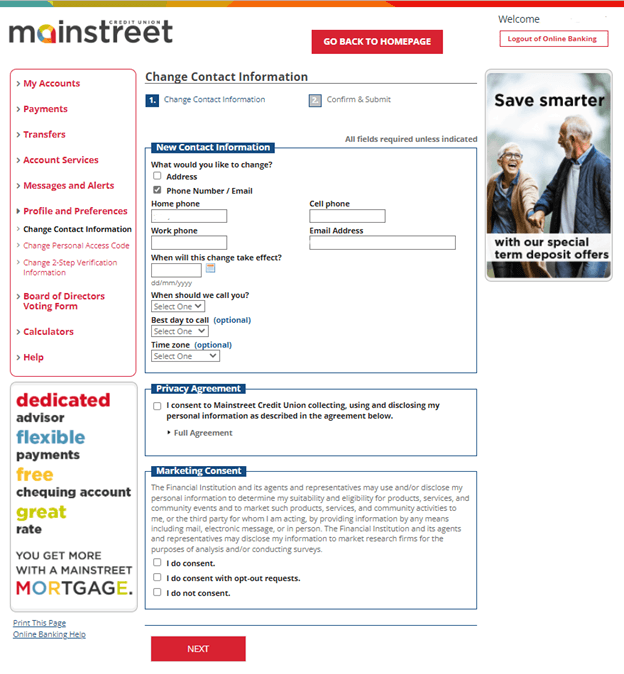 Note: For your email to be added to our system and allow us to contact you, please ensure you complete the privacy agreement and marketing consent sections.
Step 4: Confirm the information added is correct and submit.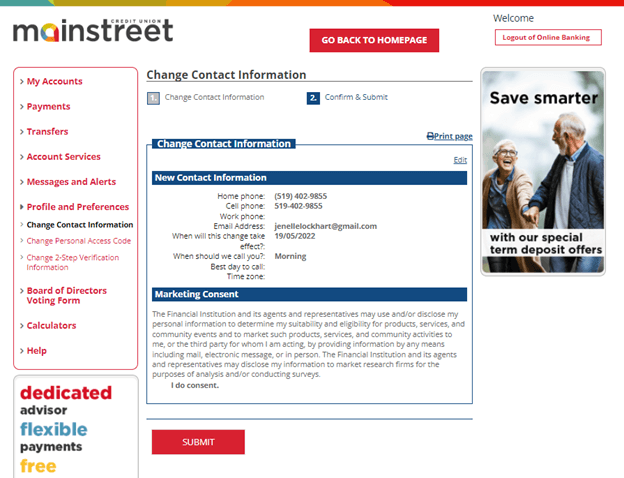 You are all done. A confirmation message will appear as it does below.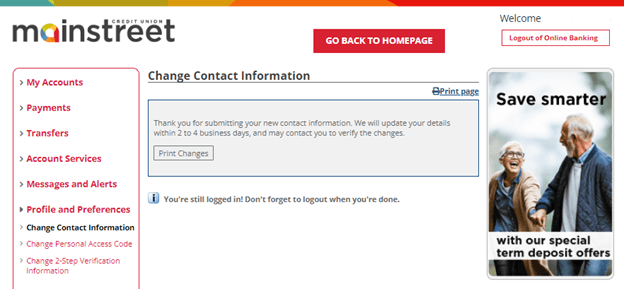 *Limited time offer. While supplies last. Limit of one e-gift card per person.