Written by: Doug Price- Investment Services Manager
2020 certainly has turned out to be a surprise for many investors. In February, many equity markets achieved all-time highs. In March COVID-19 changed many people's perspectives and equity markets became strained under heavy selling and asset liquidations. Many people were selling whatever they owned in an effort to raise cash. Uncertainty reigned and this feeling was reflected in market activity.

In April, just as quickly, outlooks and attitudes around investing began to change. Major indexes rallied approximately 30%, restoring much of the value lost the previous month. In fact, the Nasdaq Index is close to even for the year and approximately 6% away from the all-time high set in February.

It makes sense if this seems like a bit of a rollercoaster ride. Volatility has been present creating an unsettling feeling for many investors. This cycle has been repeated many times in the past.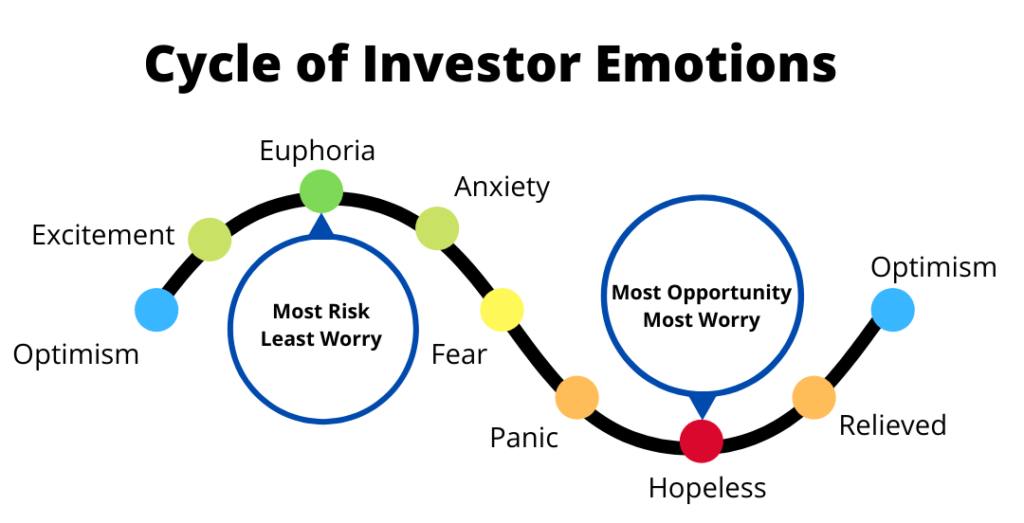 How is someone supposed to process these events and ensure they remain in a position to prosper in the future?
Do an inventory of personal assets. Make sure an adequate emergency fund or Line of Credit is available to deal with short-term unexpected events. This helps many people sleep at night knowing they can cover immediate expenses. It takes the stress away from worrying about the short term performance of investments targeted at long term goals.
Review any outstanding debts. Today's low interest rates have created an opportunity to restructure high-interest debts, freeing up cash flow.
Have a well-developed plan in place outlining goals and ensuring the money set aside for each of these goals is invested appropriately. Some goals will take place this year, some will take place in 3 years and some will occur 10 or more years in the future. The funds for each one of these goals needs to be invested in different solutions to ensure you are balancing the right amount of risk with the right amount of opportunity for growth.
Invest. It is always a good time to invest. The question is always: what is the right investment solution? Savings accounts, term deposits, mutual funds, and others, can all be the right solution depending on the goal.
Invest in quality solutions. There are ways to determine if an investment is of quality and stands up to scrutiny against peers. Not all investments are structured the same and not all investments perform the same. Some will take a very conservative approach, others will use more aggressive approaches. The best intentions in the world won't matter if the underlying investment is poorly managed.
Invest regularly. Using a predetermined schedule helps many people avoid trying to pick the perfect time to invest funds. Picking the single best day or moment to invest has proven to be virtually impossible for investors. Investing regular amounts on a regular schedule takes the guesswork out of this process
Keep perspective. The wealth created in today's world is all a reflection of human ingenuity. This process of innovation and wealth creation will continue. There have been stops along the way and periods of tremendous growth. This process will continue. Right now we are all in the middle of one of those stops.
As this message is written countries around the world are beginning to re-open economies. Our own economy is also beginning to re-open. It is always most difficult to believe in prosperity and economic recovery in uncertain times. One thing we have seen throughout history is better days do lie ahead. It is like traveling through a valley. Sometimes you cannot see the other side of the valley but it is there.
We cannot know what the future will bring; however, I do suspect the attributes which have stood the test of time will continue to provide comfort and guidance. Have a plan in place, invest regularly in quality assets, diversify properly and appropriately, maintain a long term view and control emotionally driven responses. If you need help with any of those items an Investment Advisor is a fantastic resource to guide you throughout your financial and investment journey.
Disclaimer:

Mutual funds are offered through Credential Asset Management Inc. Online brokerage services are offered through Qtrade Investor. Mutual funds and other securities are offered through Credential Securities. Qtrade Investor and Credential Securities are divisions of Credential Qtrade Securities Inc. Credential Securities and Qtrade are registered marks owned by Aviso Wealth Inc.