Importance of Investing Early
Written by: Marc Pranger | Investment Advisor | Credential Asset Management Inc. | Sarnia Region – Exmouth St.
Investing when you are young is hard to get excited about. Experiencing the 'lightning-fast loading with ultra-high-speed SSD, adaptive triggers and 3D audio' with the new PS5 gaming console could arguably provide more satisfaction than putting money away for retirement – a possible 30+ years down the road.
The sooner you make it a priority to invest for retirement, the better. When time is on your side, it's a huge ally. The earlier you start, the more you benefit from the power of compounding, which is when the returns that you earn begin to pay off. RSPs allow for unhindered growth because investment earnings are not taxed as long as the funds remain in the account.
Here are some important factors to consider when it comes to saving for retirement:
Compounding Returns
Have you ever built a snowman?
Compounding returns on your investment work in the same way as building a snowman – the longer you compound your interest or reinvest dividend payments (or roll your snowball through the snow) the larger your initial investment (or snowball) will get.
The longer the length of time your investment is compounded, or the earlier you start investing, the greater your snowball/wealth may be when you reach your goal.
Increased Risk Tolerance
As a young investor, you tend to have time on your side – especially if you are building your wealth to save for retirement. If the value of your investments goes down, you generally have enough time to recoup your losses. This also allows you to invest more aggressively into new, more speculative opportunities and offers the potential for larger returns by taking on larger risks.
The value of experience
Having exposure to market volatility and experiencing how your advisor works for you to protect your capital is invaluable but not gained overnight. Learning early to trust your advisor can make a significant difference in your journey to build wealth. Investors can sometimes get caught in misinformation or find themselves trying to time the market. Having the right relationship with a trusted advisor will instead point you in the right direction.
In times of uncertainty, it can be tempting to sell your investment and hide it under your pillow. An advisor can put things into perspective and could show you this chart – it shows the growth of investing $10,000.00 in January 1990 to December 2019 and the difference missing some of the best days in the market. These days often occur after a period of market concern.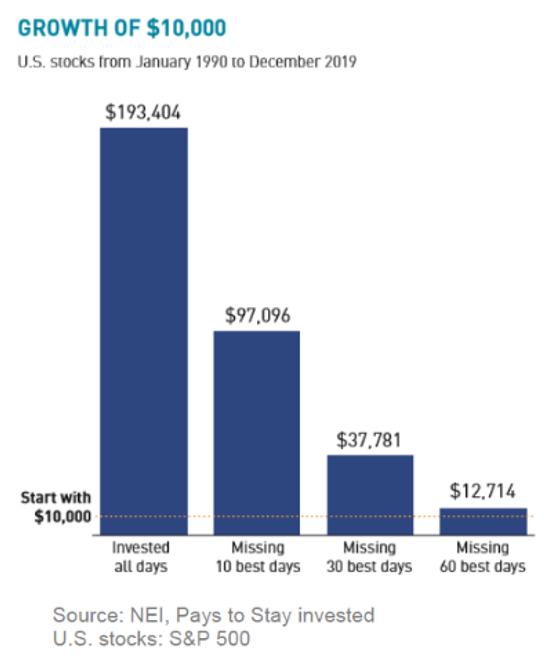 Better financial habits
Creating the mindset of savings first, spending later is not as easy as it may seem – it can take years before it becomes natural. Starting young and designating a portion of your income into a savings or investment account keeps the money "out of sight and out of mind" and the sooner you get into the habit of saving before spending, the more time you have to reach your goals and build your wealth.
After reading this blog, it is my hope for you that when it comes to your investment journey, you remember the reasons to start as soon as you can. Book a meeting with a Mainstreet advisor today.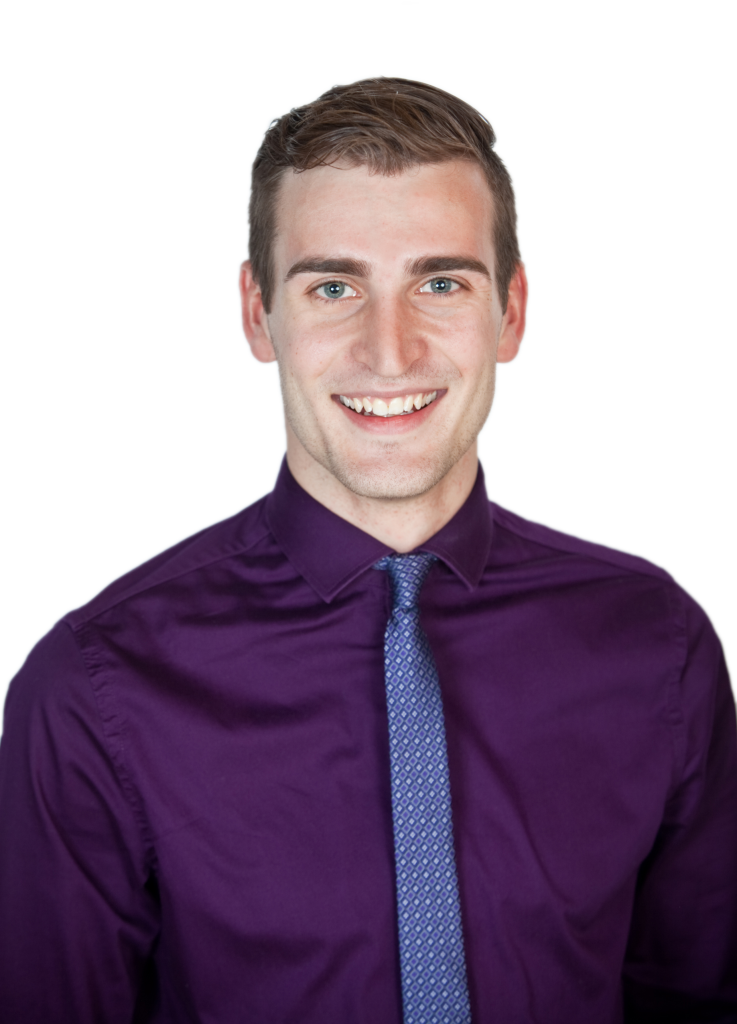 Marc Pranger | Investment Advisor | Credential Asset Management Inc. | Sarnia Region – Exmouth St.
® Qtrade is a registered trademark of Aviso Wealth Inc. Online brokerage services are offered through Qtrade Investor, a division of Credential Qtrade Securities Inc., a wholly owned subsidiary of Aviso Wealth Inc.
Mutual funds are offered through Qtrade Asset Management (a tradename of Credential Asset Management Inc). Mutual funds and other securities are offered through Qtrade Advisor, a division of Credential Qtrade Securities Inc.
This material is for informational and educational purposes and it is not intended to provide specific advice including, without limitation, investment, financial, tax or similar matters.