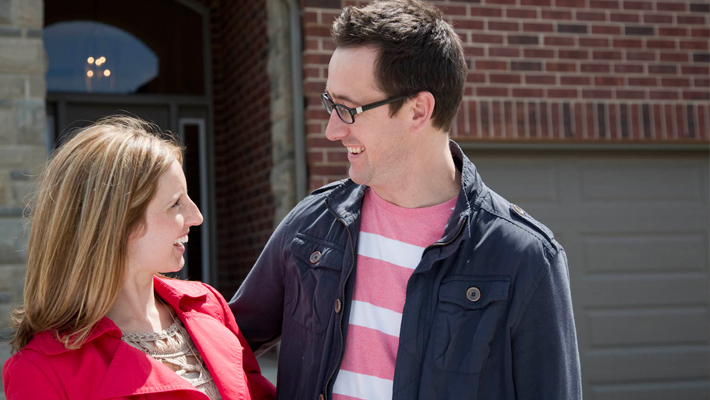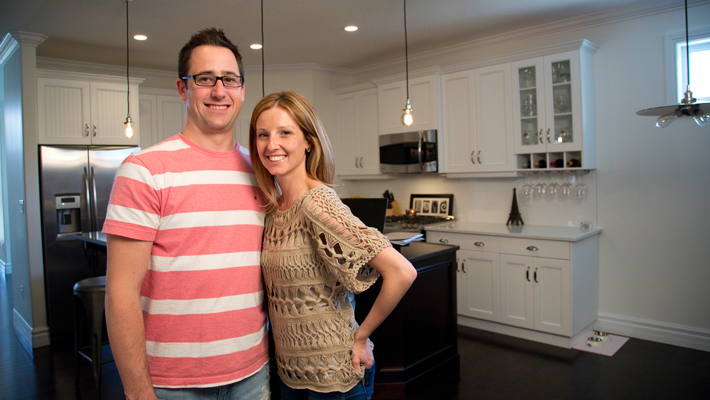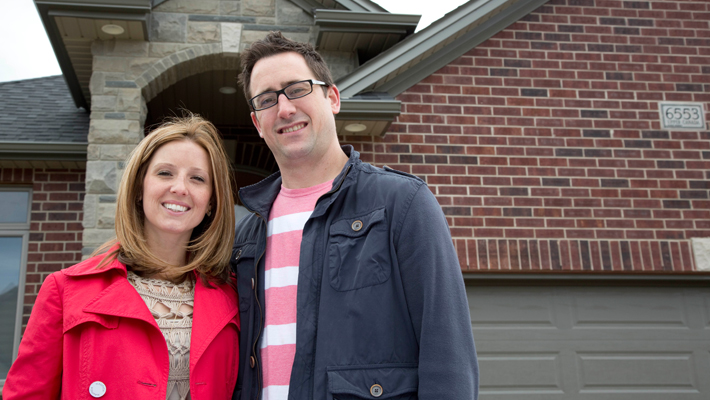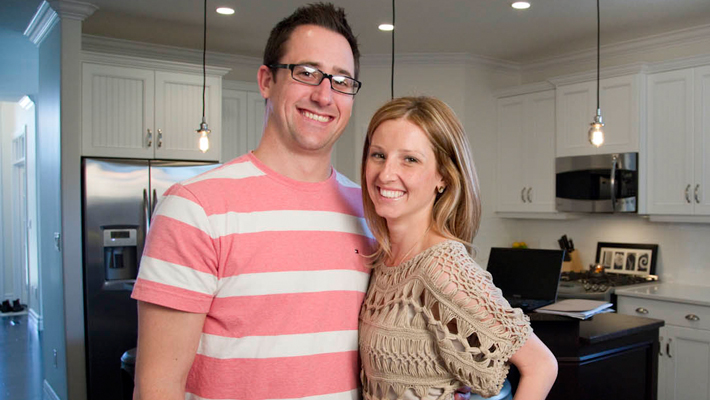 The mortgage experience can be tough as a young couple, Mainstreet was good at making things effortless for us, plus we found a financial advisor who really worked with us on our future plans and helped us move from our starter condo to our dream home.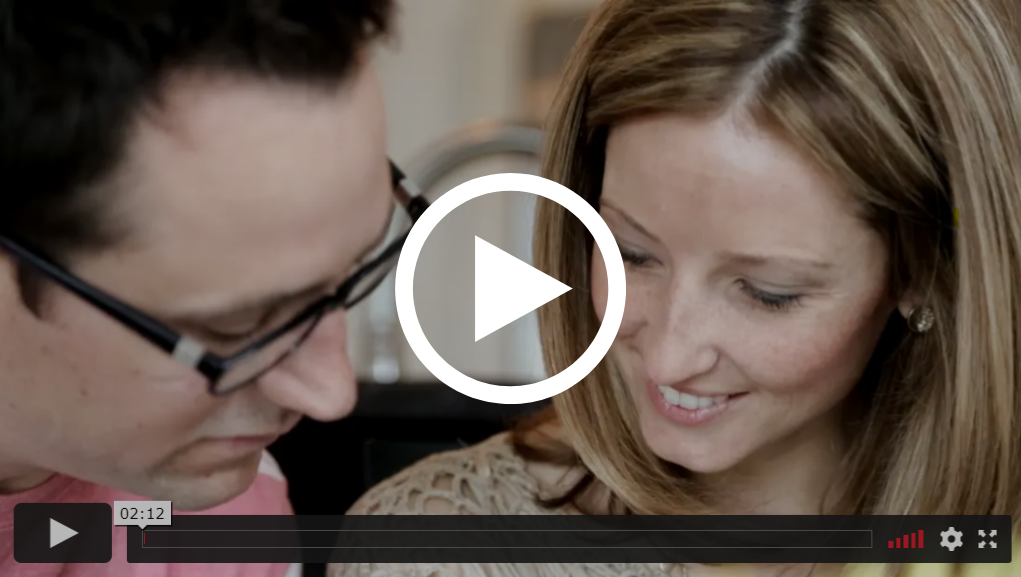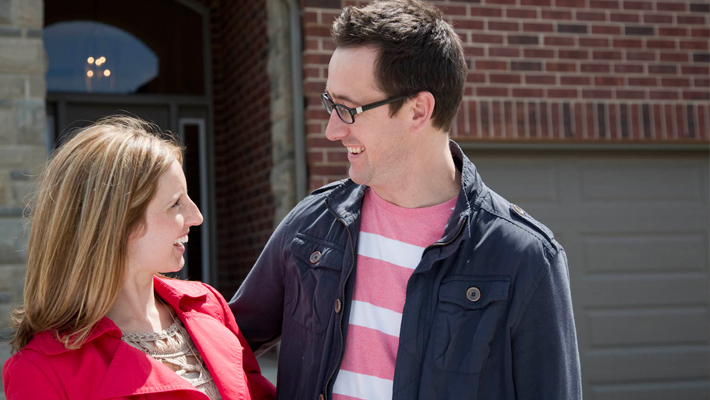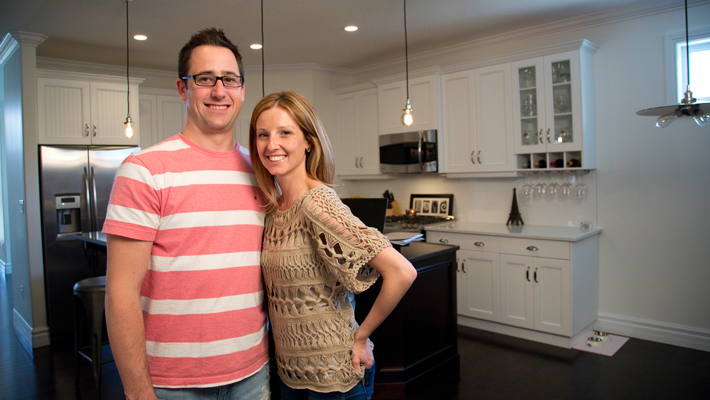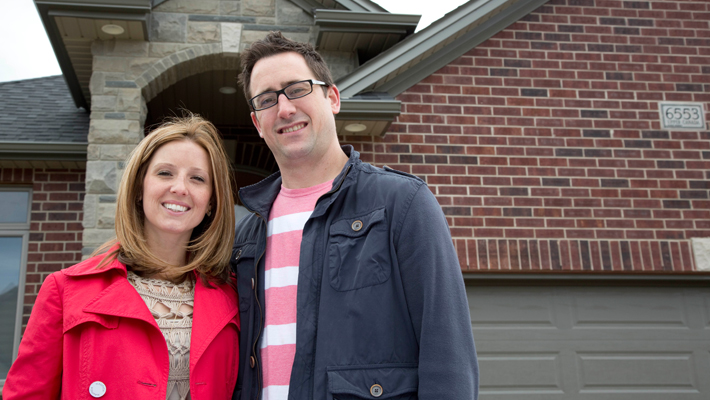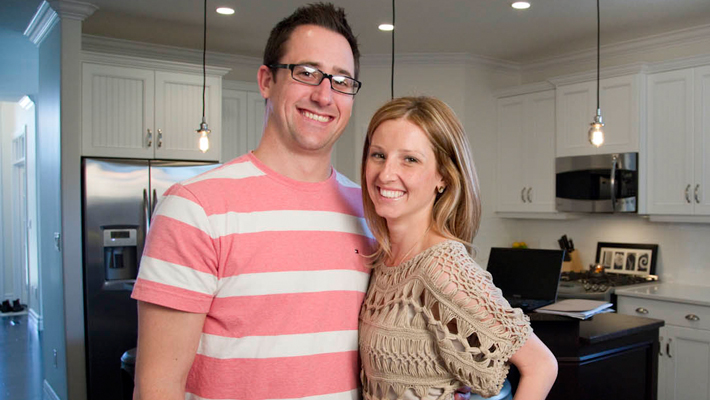 Their Story
It wasn't very long ago that Derek and his wife Andrea were just starting out together and yet what they have accomplished in the last 5+ years in astonishing.
What guided this couple was what they jokingly nick-named their "5 year plan"- and a huge plan it was! It had everything from getting married, buying their dream home, settling into amazing career jobs and finishing continuing studies-this plan was big yet if you knew this couple there would be no question in your mind they would check off each item on the list.
It all started when Derek and Andrea were finishing college and decided they wanted to buy instead of rent, "the problem with this plan was we were young and just starting out in our jobs- not many places would take a chance on us, but Mainstreet would. They saw potential instead of where we were then" shared Derek.
The couple bought a small 600-square-foot, $100,000 condo in London to start and worked with Jenn their financial advisor in Lambeth on a budget plan. "It was really hard though- we were just scraping by at starter-jobs and young but we were determined to stick to our plan and keep our goals in sight" says Andrea.
The couple began checking items off their goal list when they celebrated their wedding on New Year's Eve 2011, honeymooned in Europe the following summer, and worked to secure their dream jobs, and finish more schooling. They were part-way through their 5 year plan when they phoned Jenn at Mainstreet in spring 2013 because they had found "the house" – a builder's lot in Talbot Village in Lambeth—could Jenn help them finance the build of their dream home?
"Jenn sat down with us and our budget spreadsheet we had set-up back when we purchased the condo and continued to adjust it as our financial picture changed. We worked on a new plan and realized we could make it work which was really exciting" shared Andrea. "Soon after we called her cell at 8pm on a Friday night because we needed a certified cheque for our builder and had a few questions- Jenn came through again to make sure we had what we needed to secure our house so quickly. Nowhere else would our advisor know us this well and provide us with beyond-personalized service. She has always been supportive and opened so many doors for us" says Derek.
The couple moved in to their new home in Fall 2013 and haven't looked back since achieving the last step of their plan. "We are so happy having the extra space, and financially we don't stress because we have a budget sheet and a plan that Derek and I chat on almost every Saturday morning to touch base on how we are doing and connect with Jenn regularly on it too" says Andrea.
The Graansma's welcomed a baby girl into their family this past year and are setting their sights on…
Derek chimes in,"the one thing we know for sure is wherever we go and whatever we do Mainstreet will be a part of it! We couldn't be happier!"