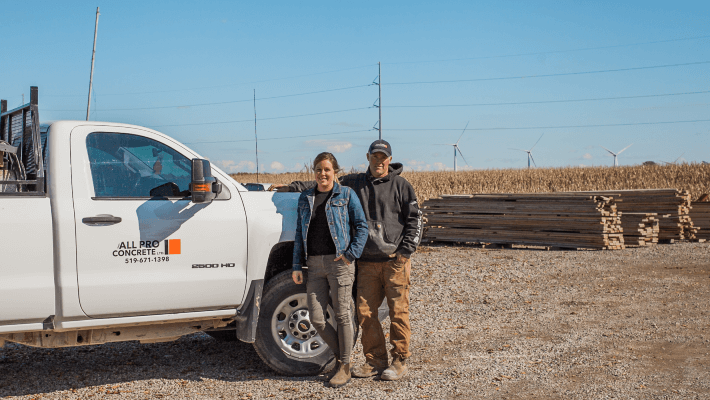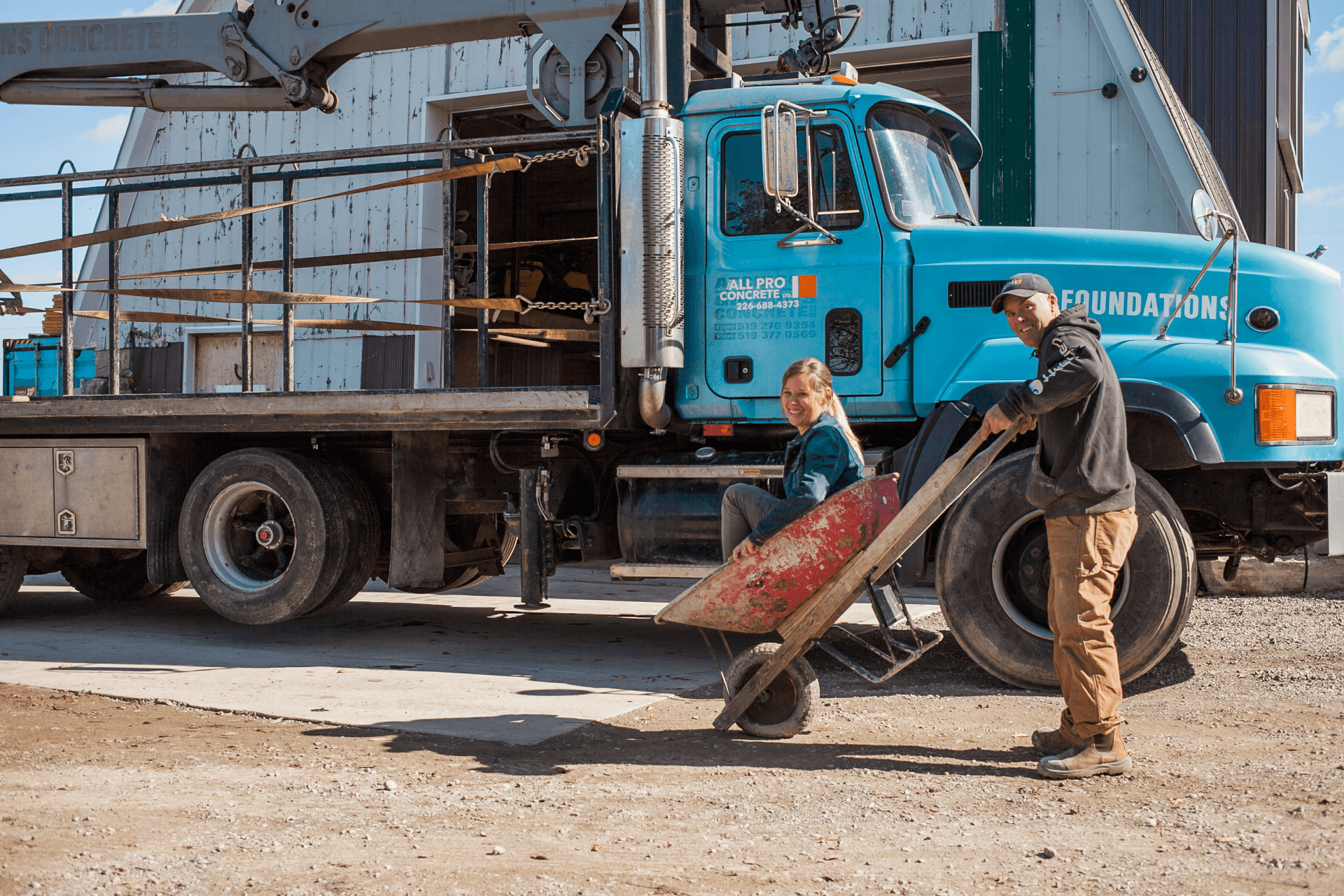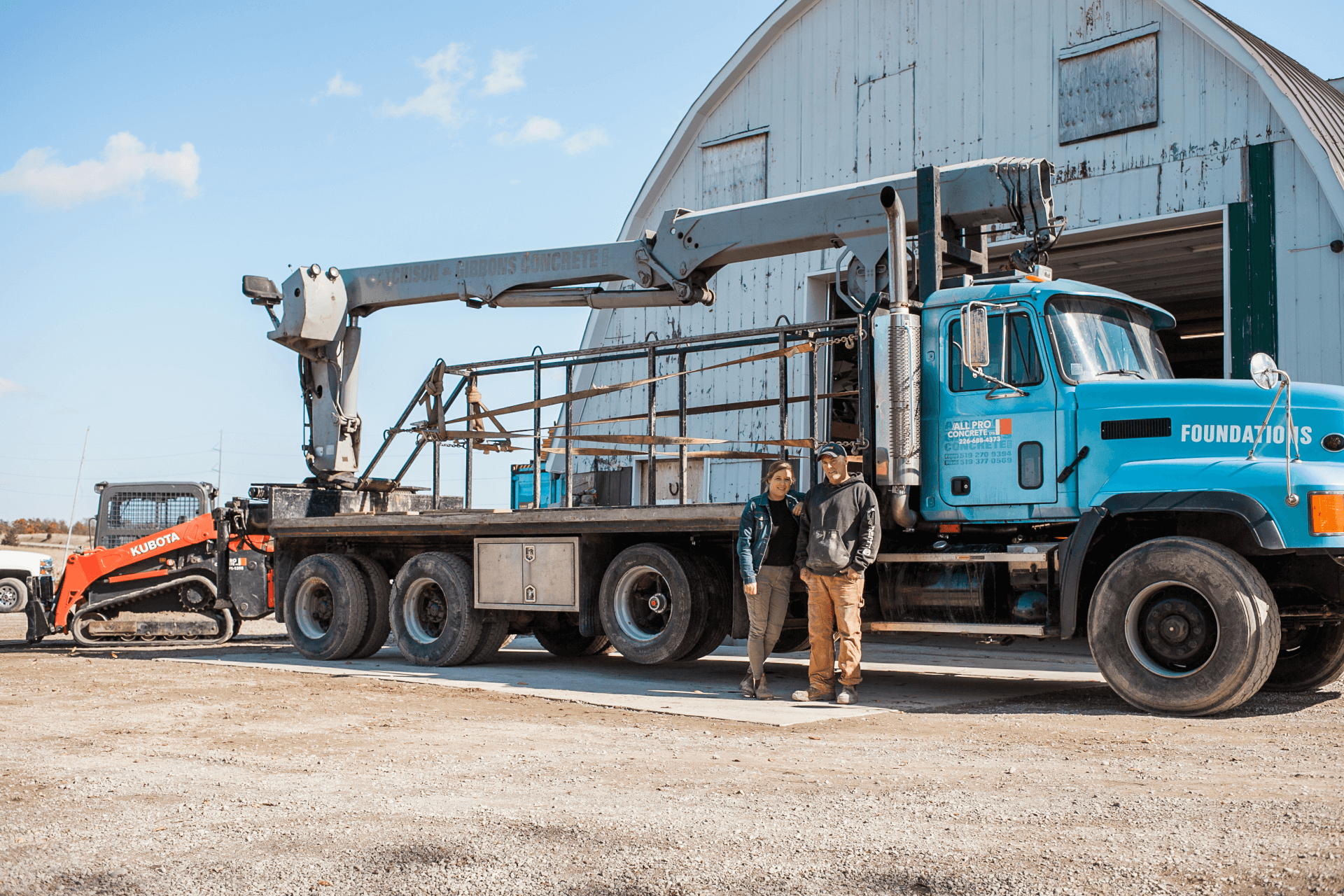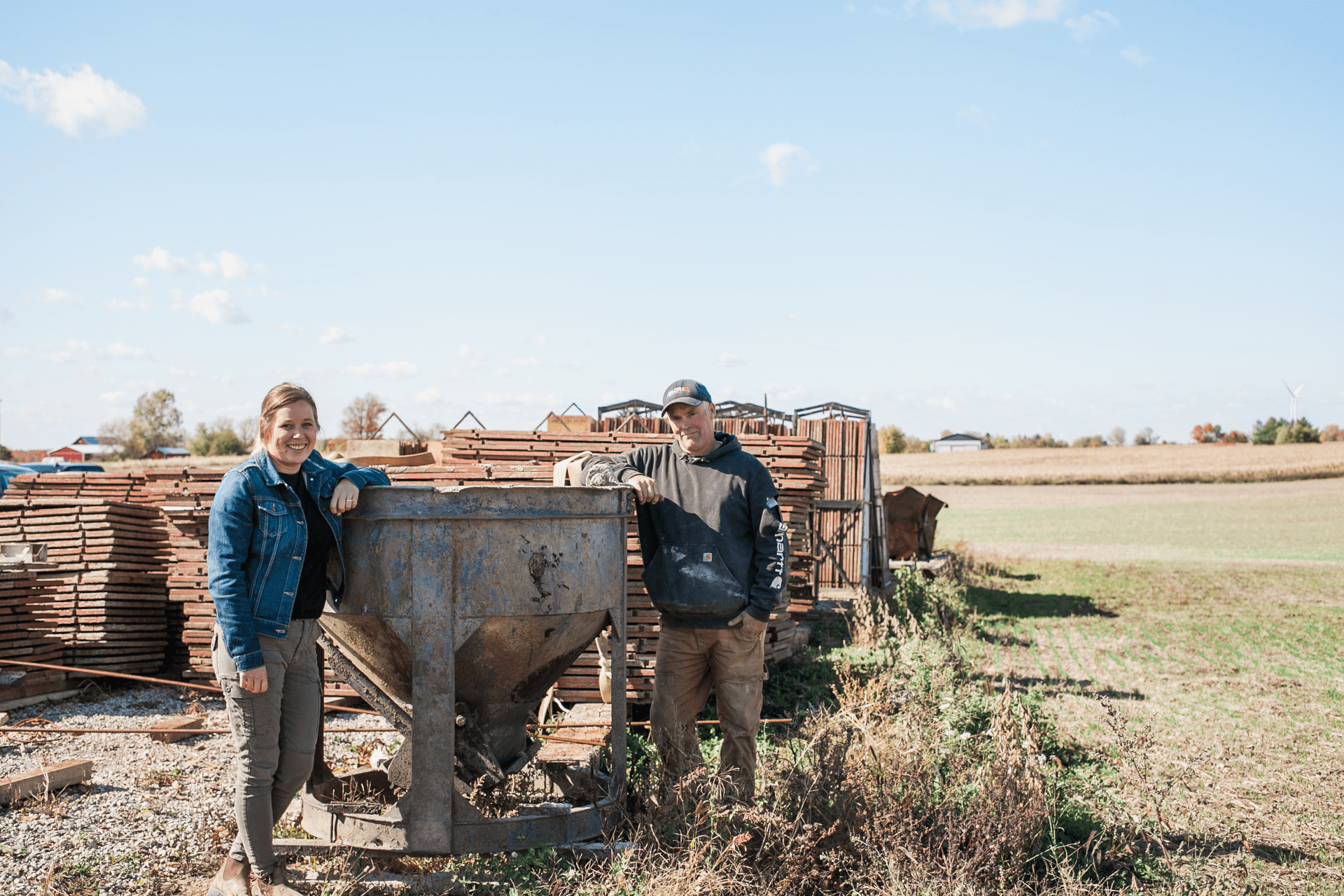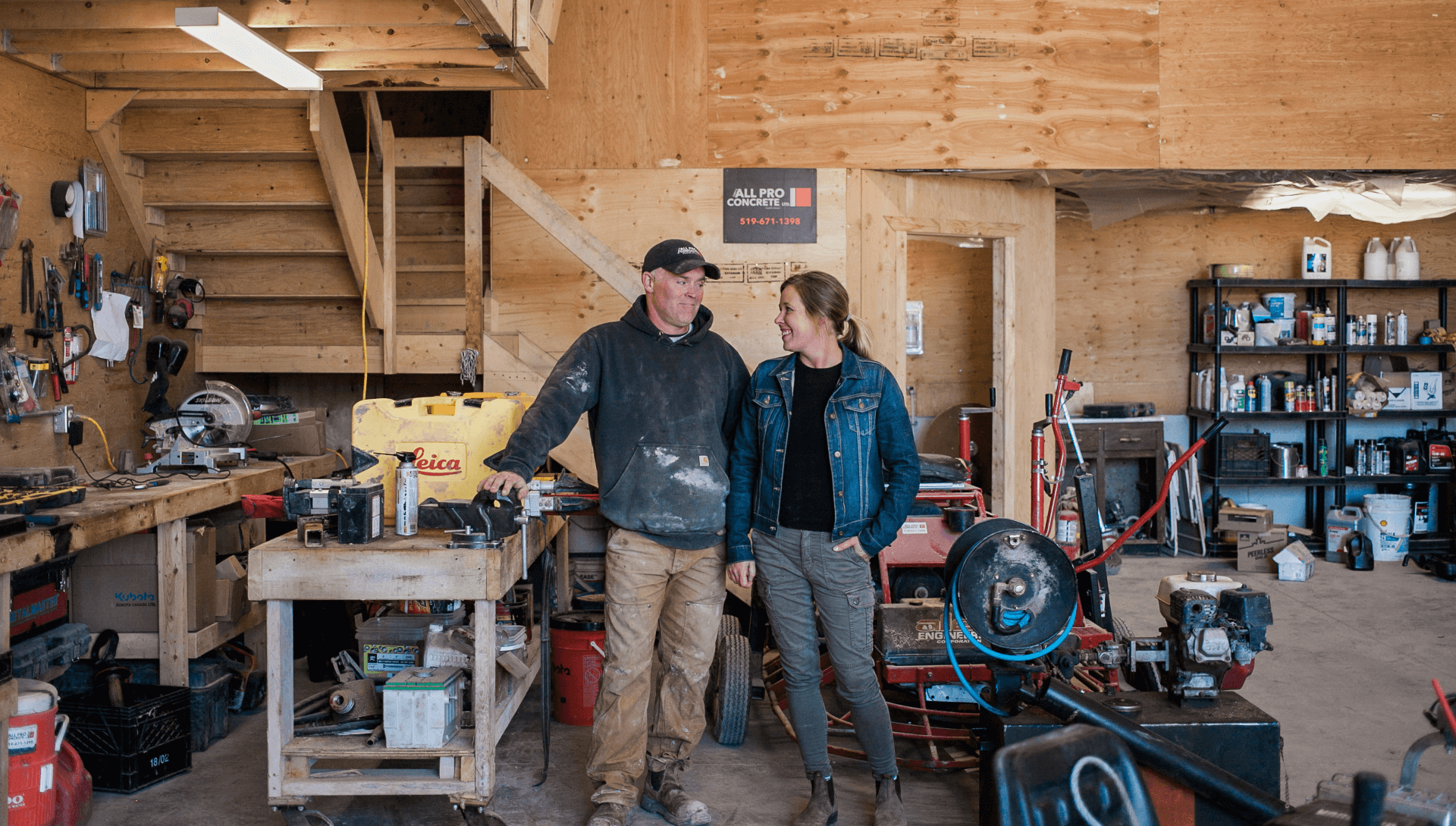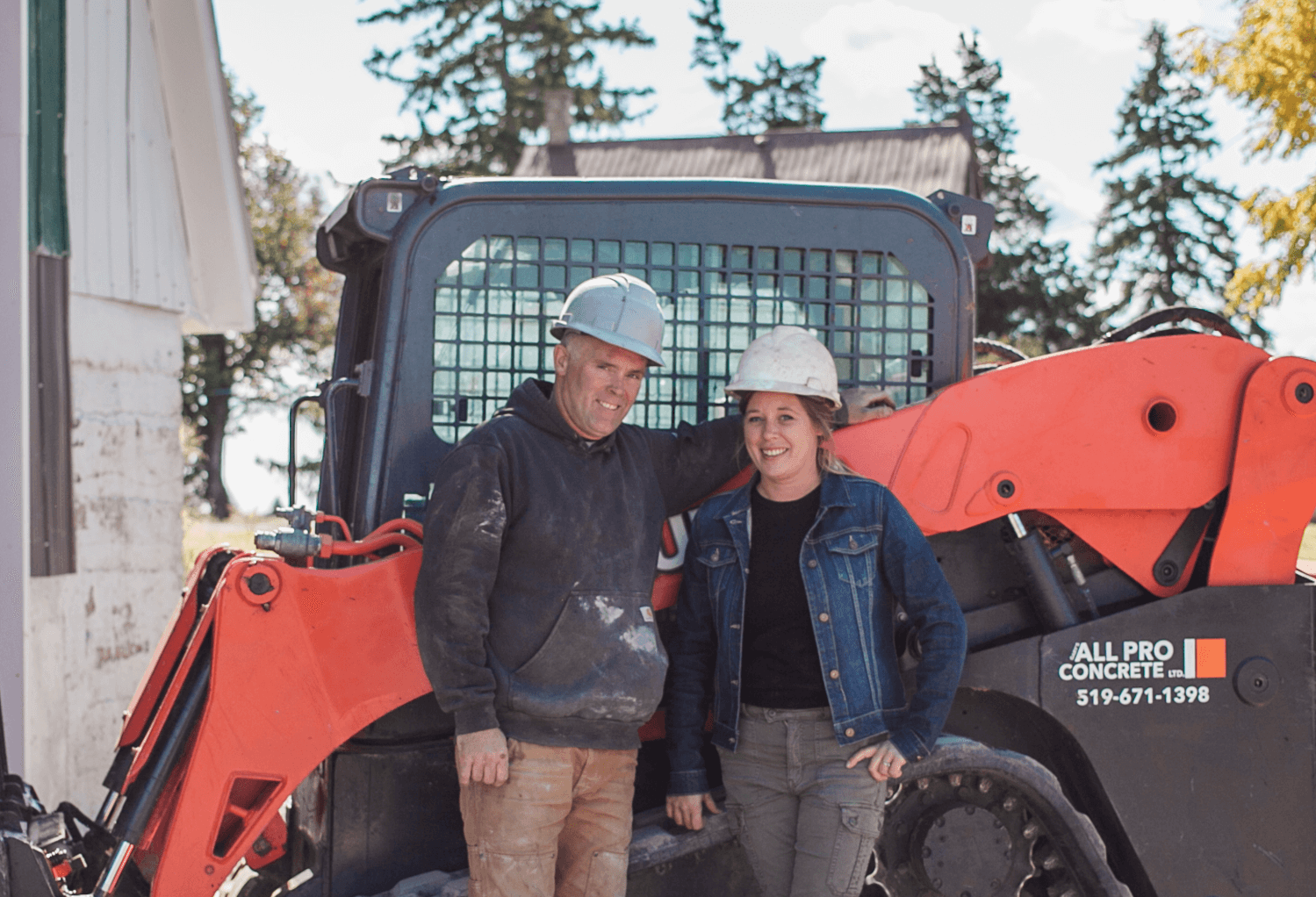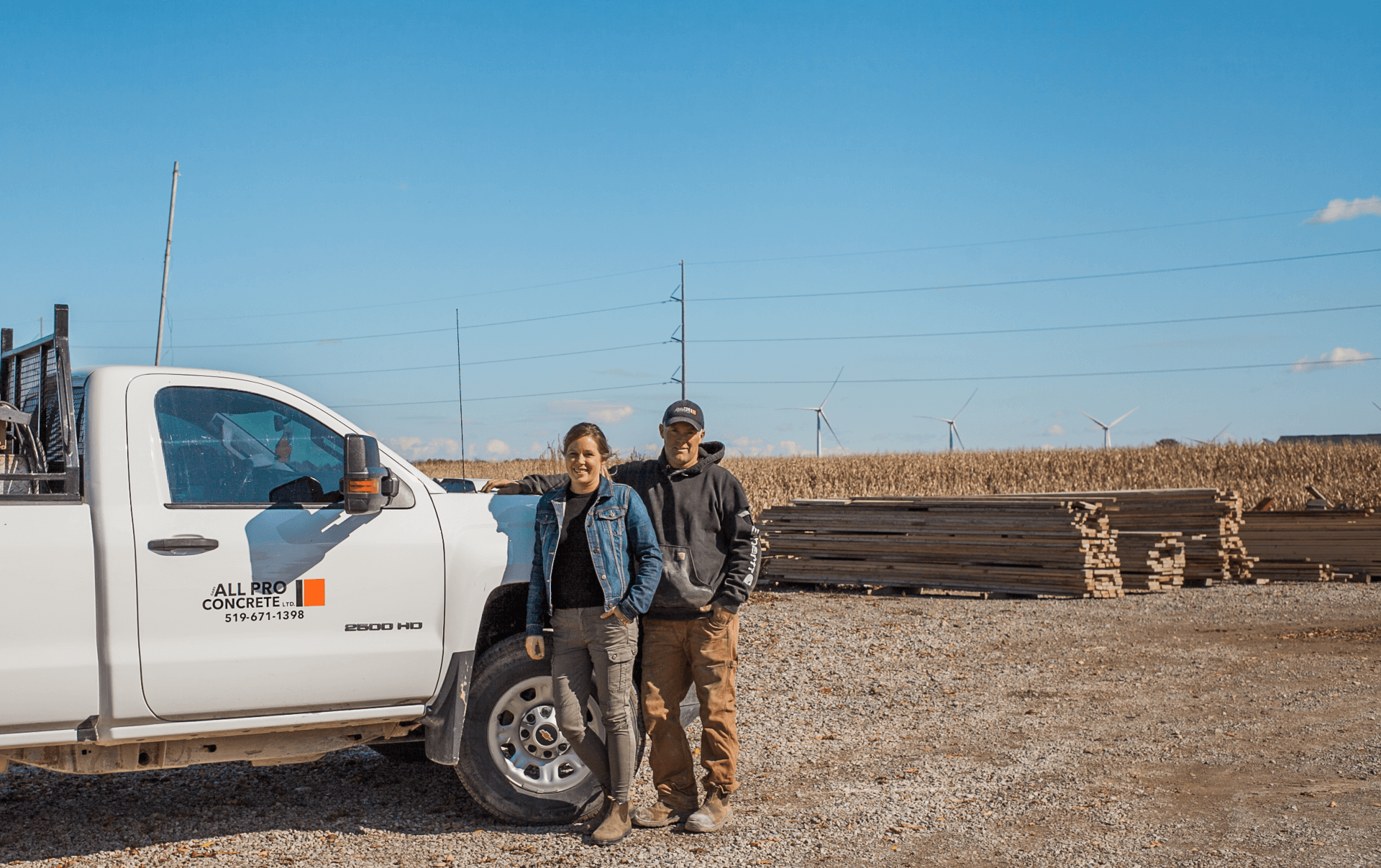 We've been members of Mainstreet for 20 years now. It all began in our late teens with daily banking accounts and a mortgage for our first home. We were very happy with the service. When it came time to open our business account we knew exactly where to go and had extreme confidence that Mainstreet would take good care of us. They have always provided us a personalized banking experience and made banking easy and convenient for us personally and for our business.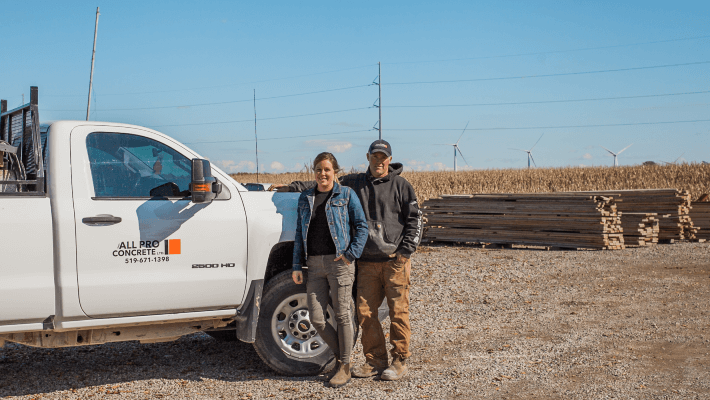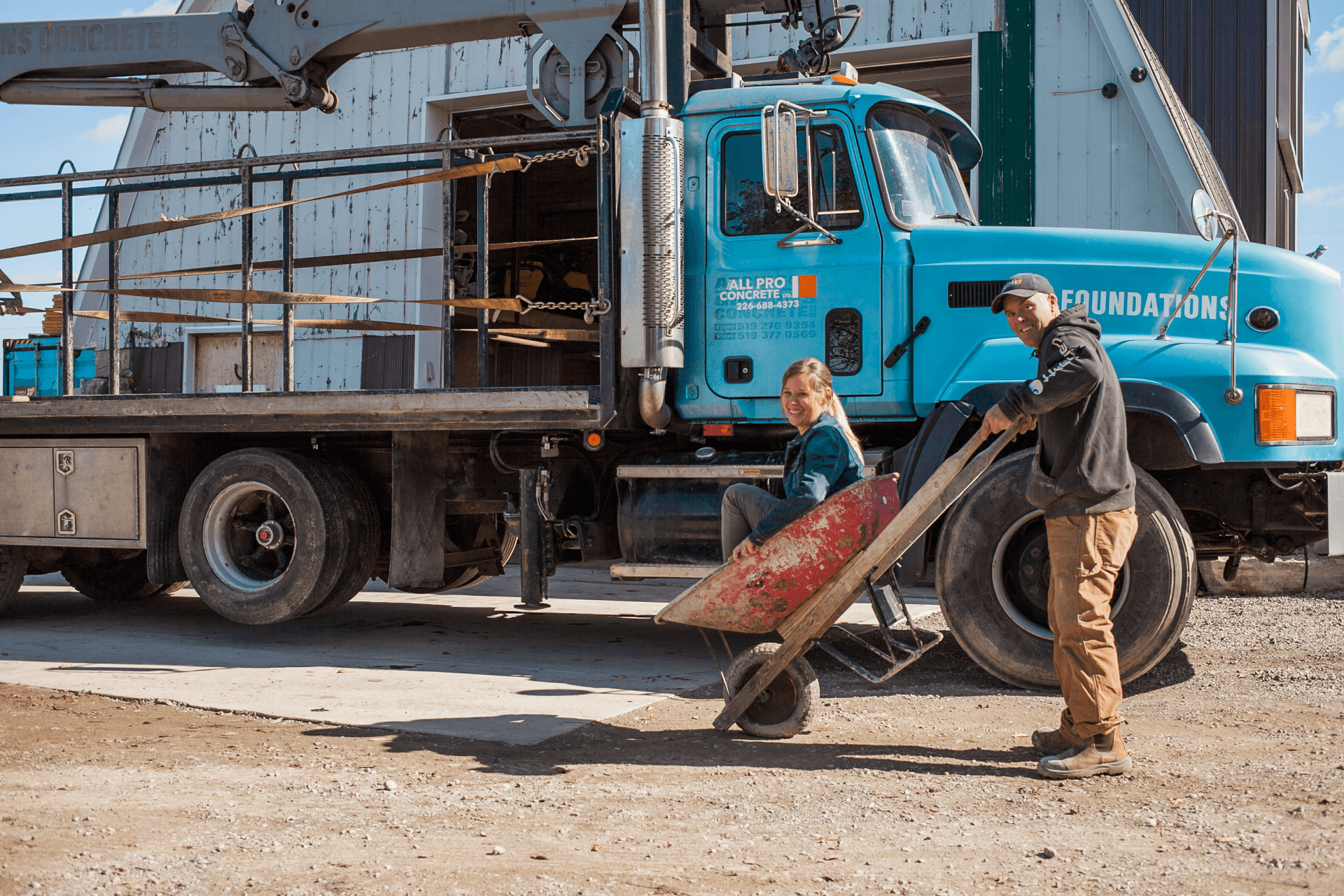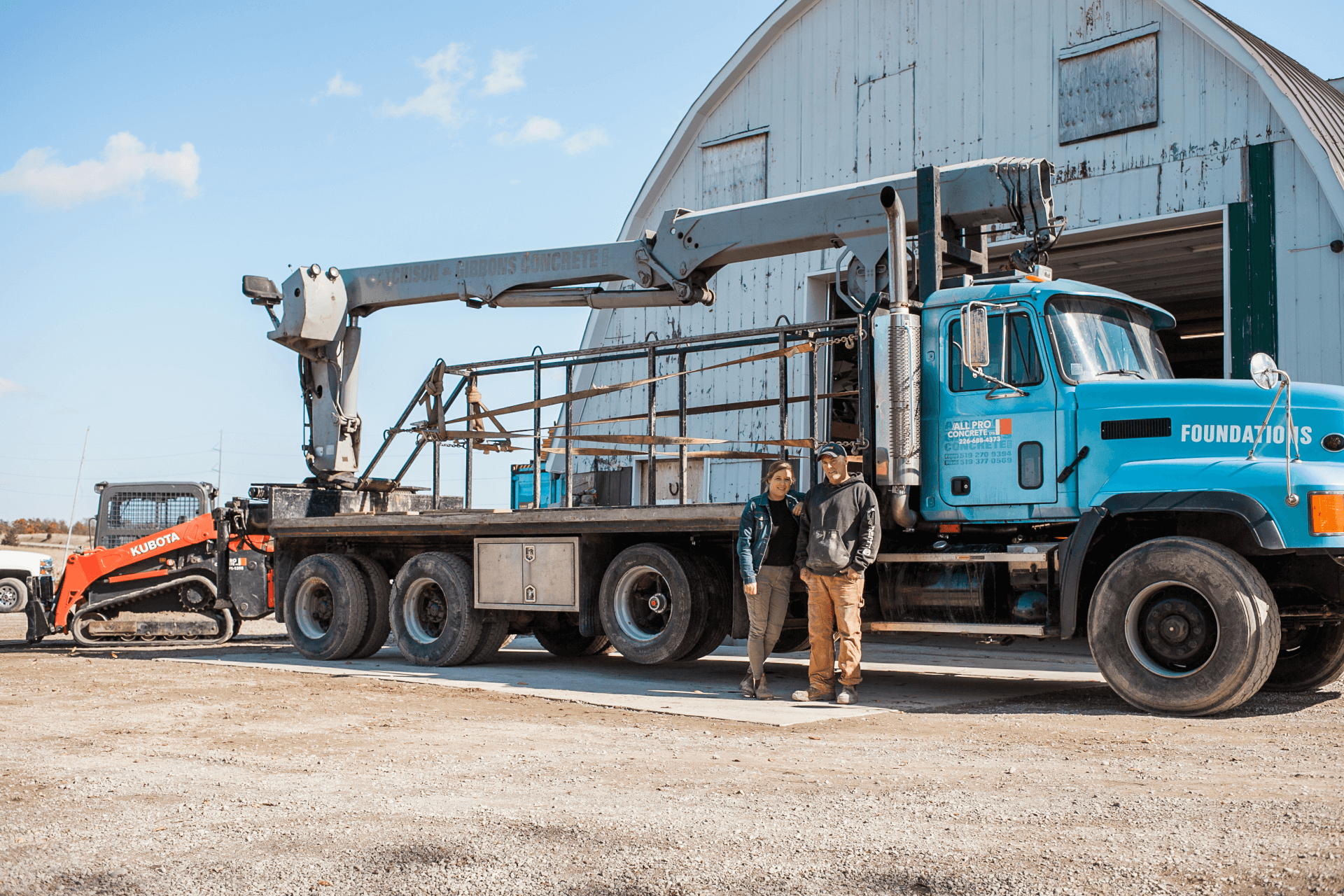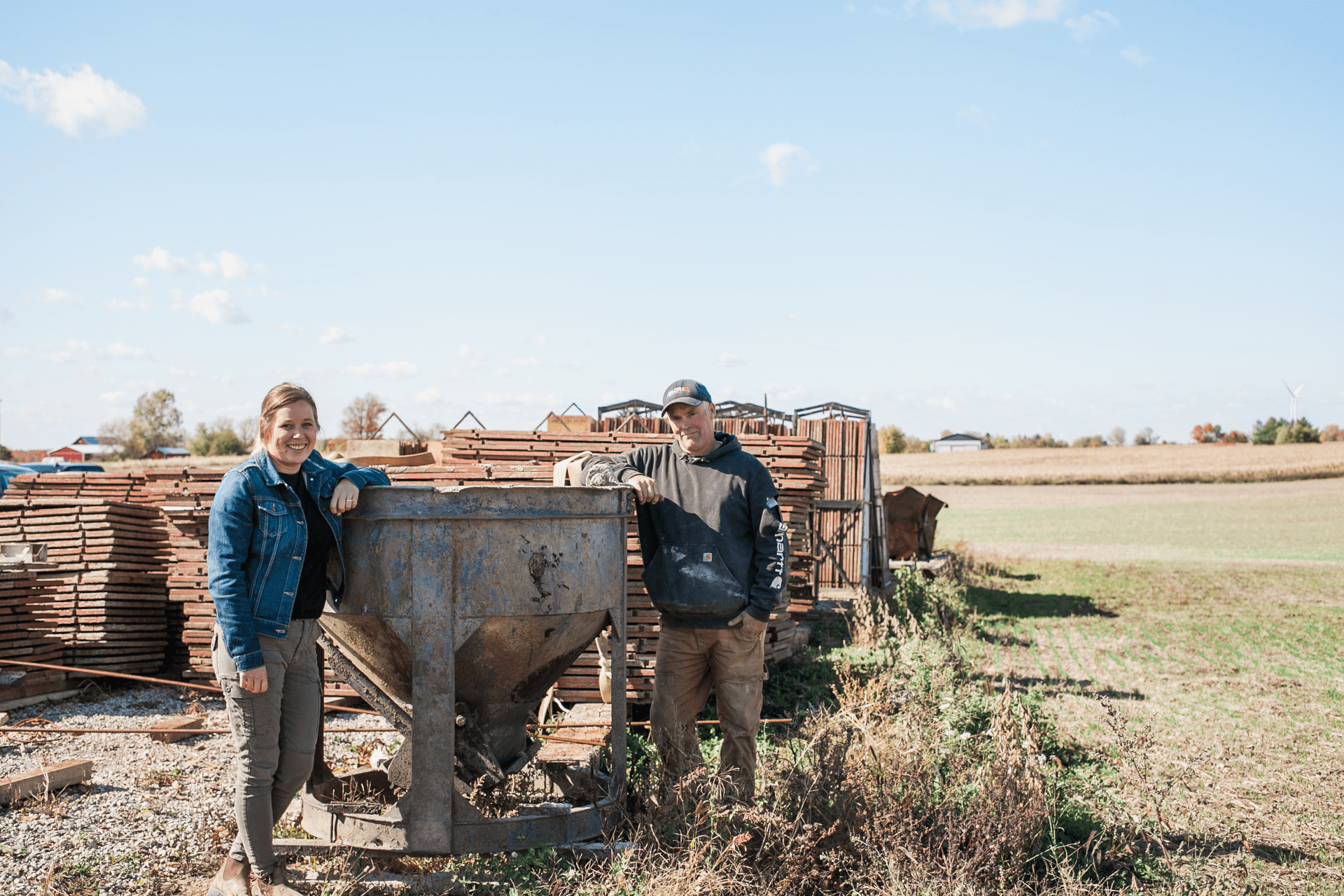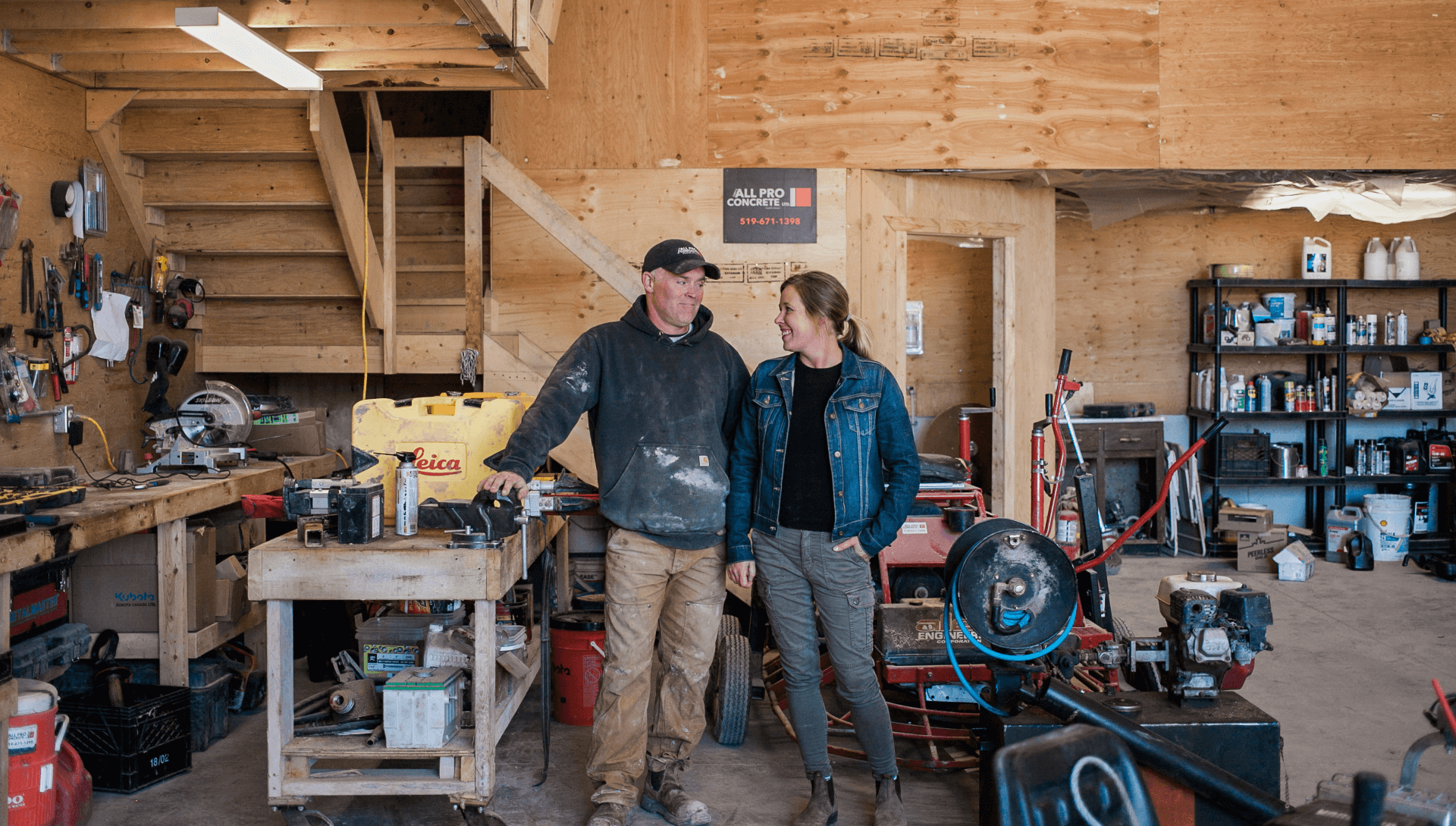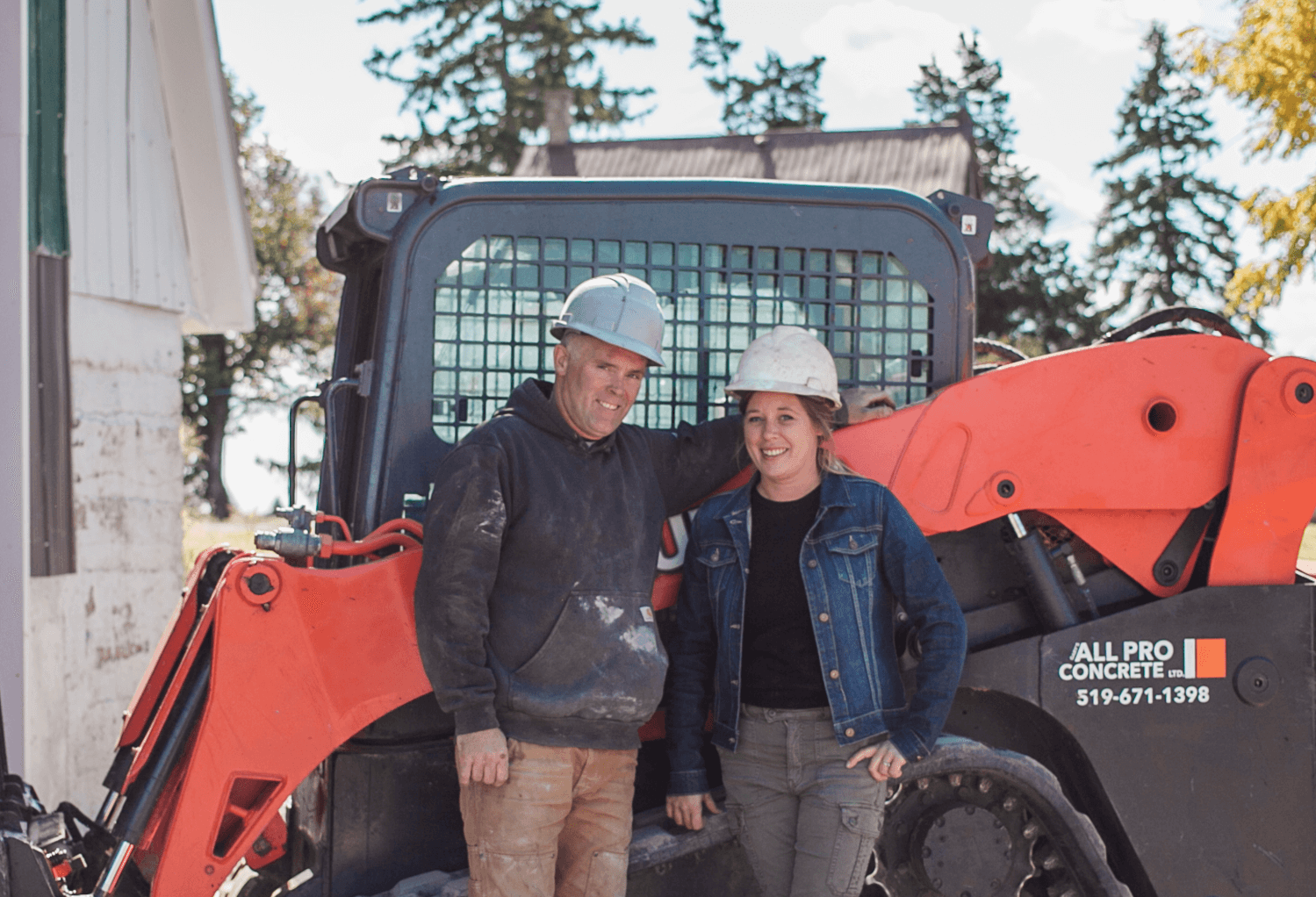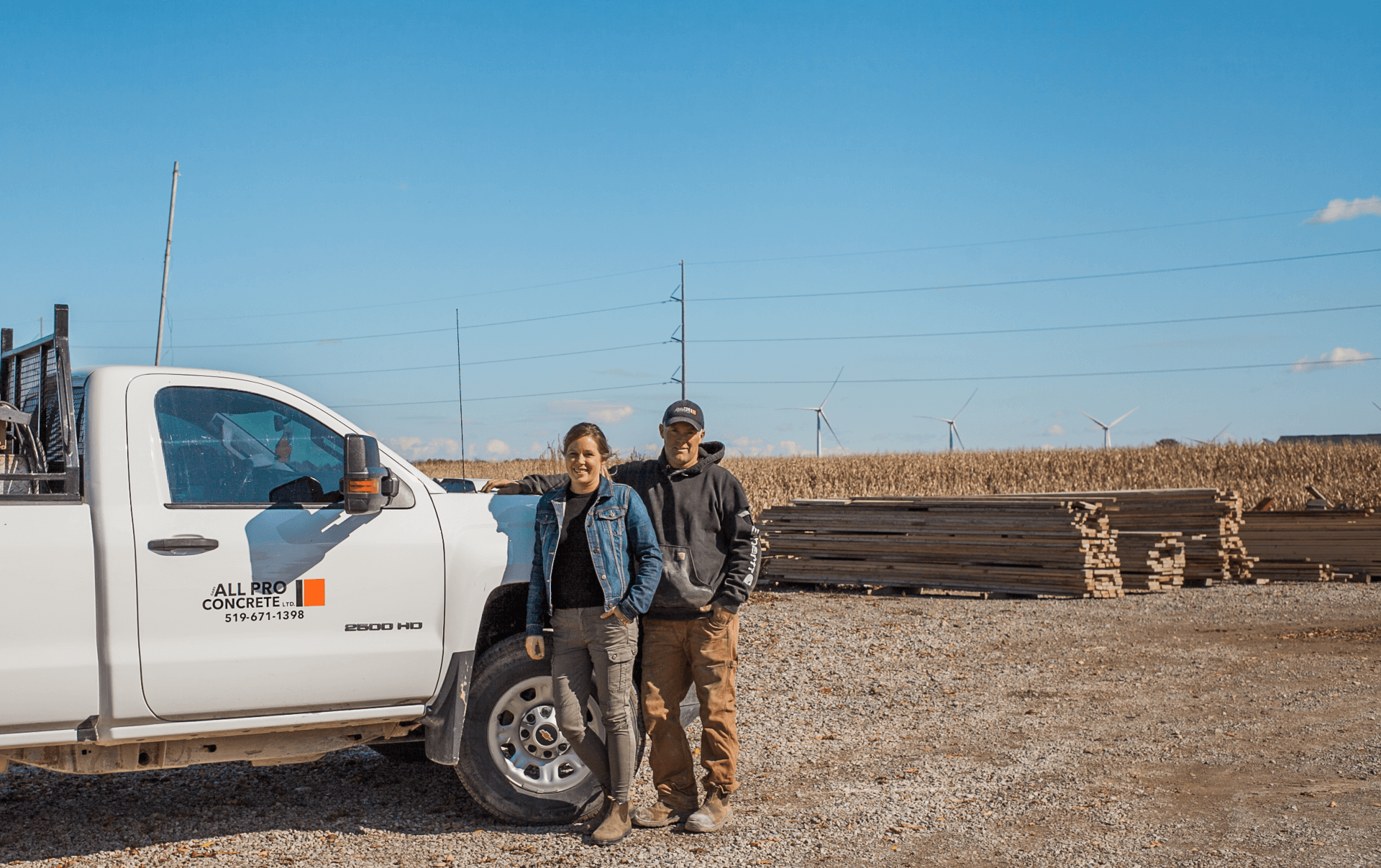 Their Story
Gary's All-Pro Concrete was started in their home garage, just outside of Parkhill, by husband and wife team Gary and Jena McLellan in spring 2015.
Now 5+ years later, the business is growing and expanding, plus they own their own company shop between Thedford and Parkhill. Specializing in concrete forming and finishing, they focus on home foundations, walls, and floors, as well as agriculture work like feed sheds and barn foundations. They also added a dump truck and excavator to their business offerings a few years back.
The business keeps both Gary and Jena very busy from March until December, when the weather gets too cold for concrete work. Filling their time, they also have a small hobby farm and four kids ranging in age from 6 to 18 including a set of twins!
"Pride in our work is very important to us. Gary makes it a priority to be on-site at all the jobs to ensure quality workmanship and make sure our clients are well taken care of" shares Jena. It's this same care for clients that Jena and Gary admire with Mainstreet.