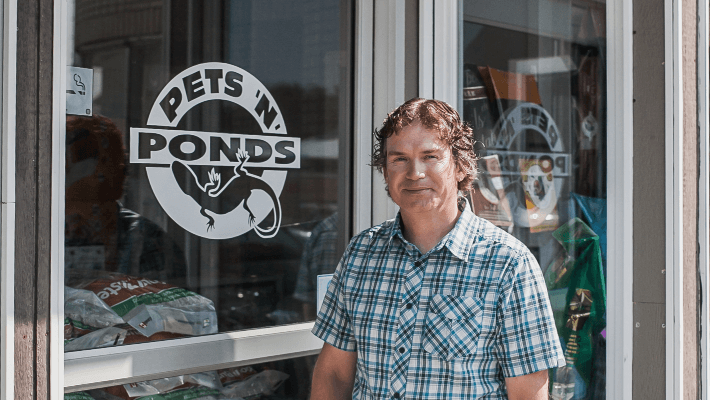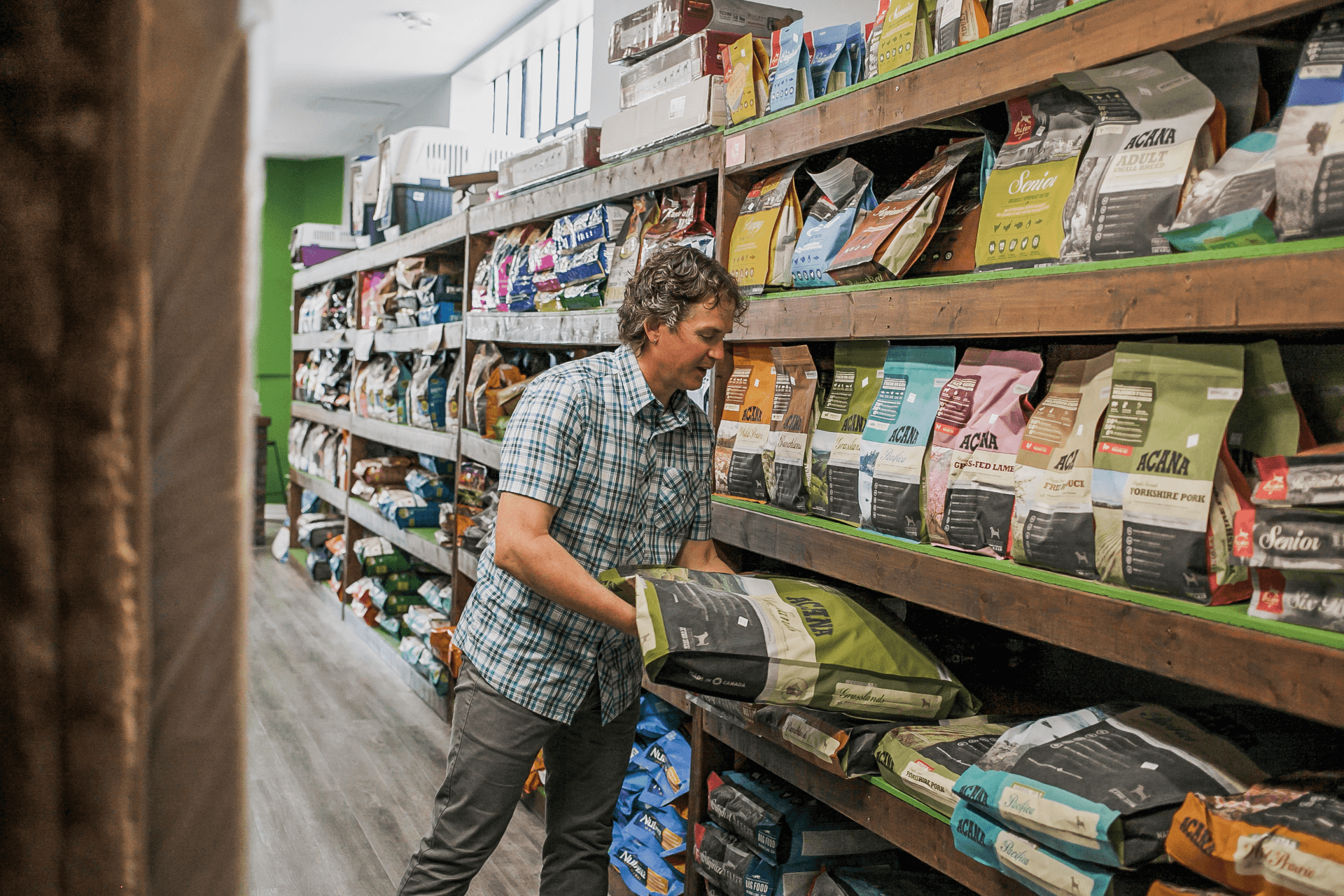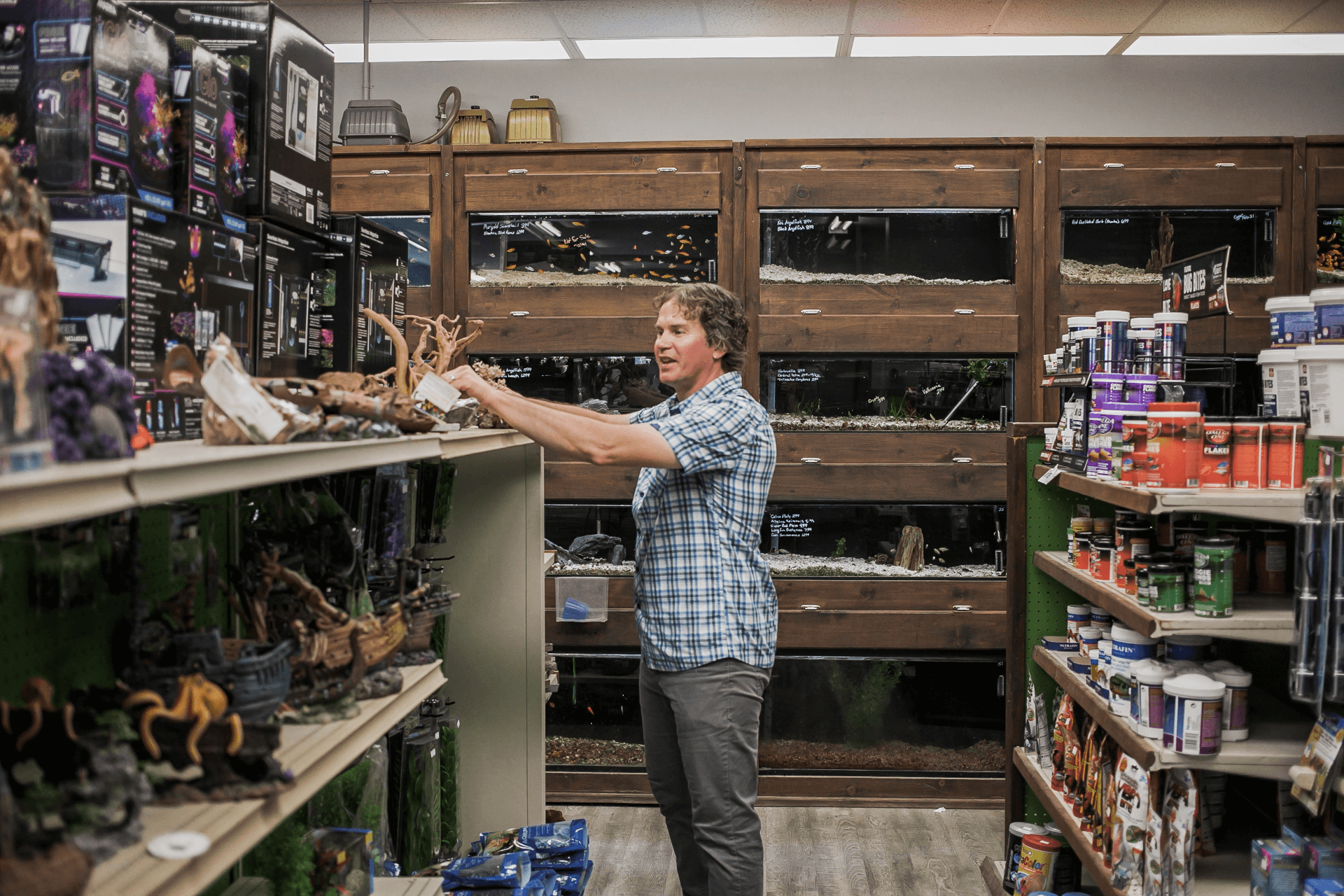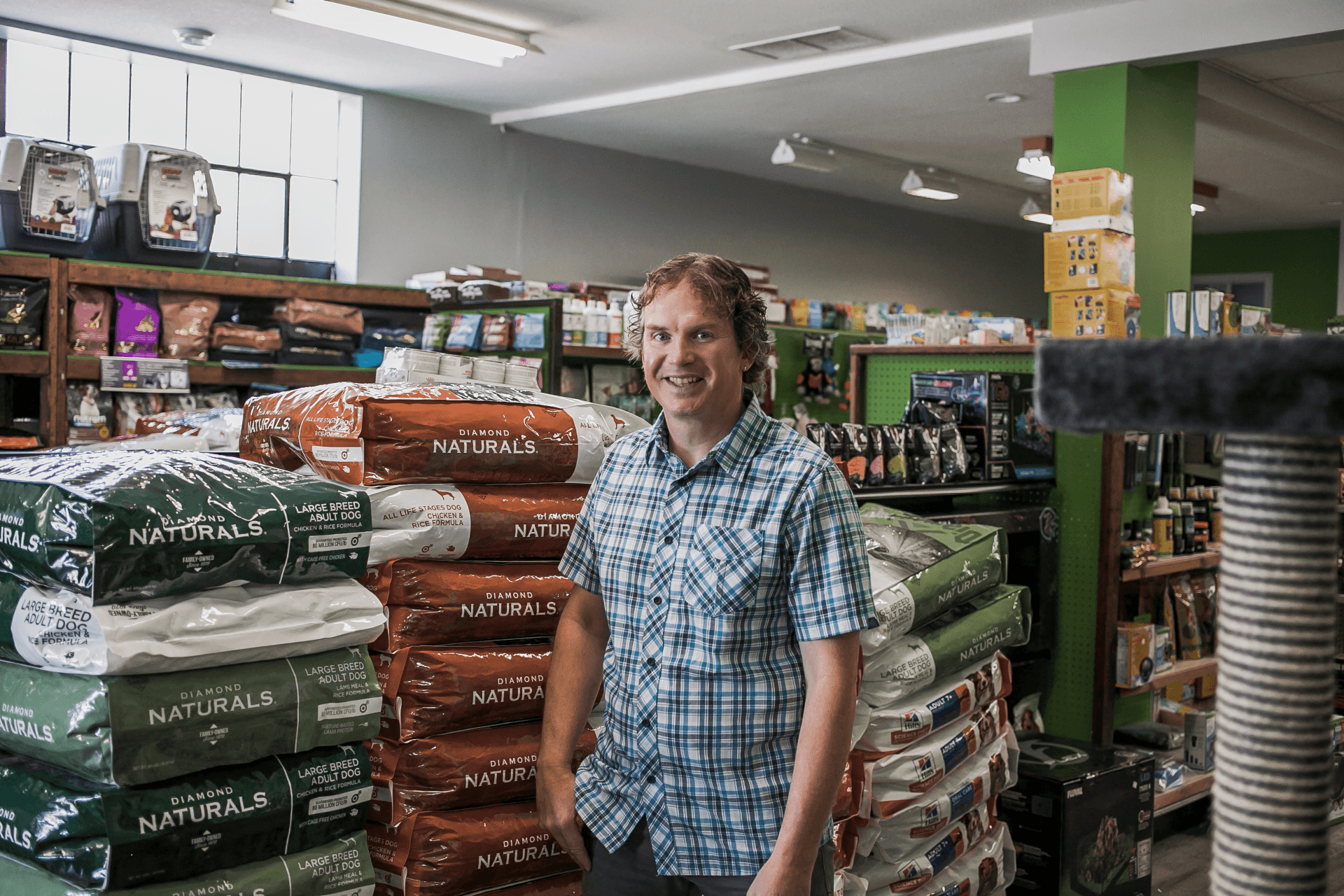 I value and believe in supporting my community and want where I bank to have similar community-oriented values. With Mainstreet there is that fit. I've happily been a Mainstreet member since I was little and have always done all my personal and business banking with them. It's a one-stop shop – they take care of all my banking needs and know who I am and take care of me and my business really well.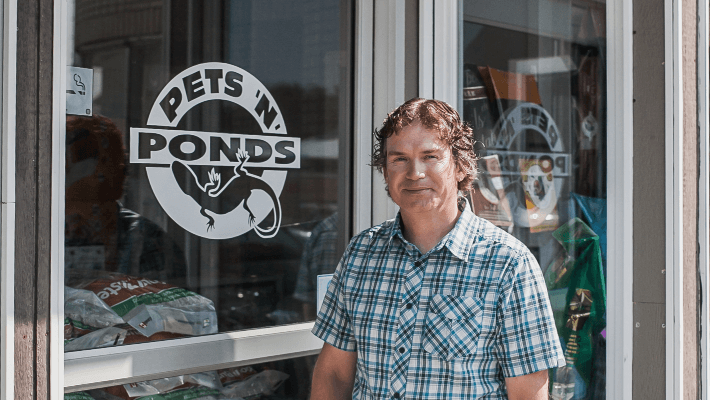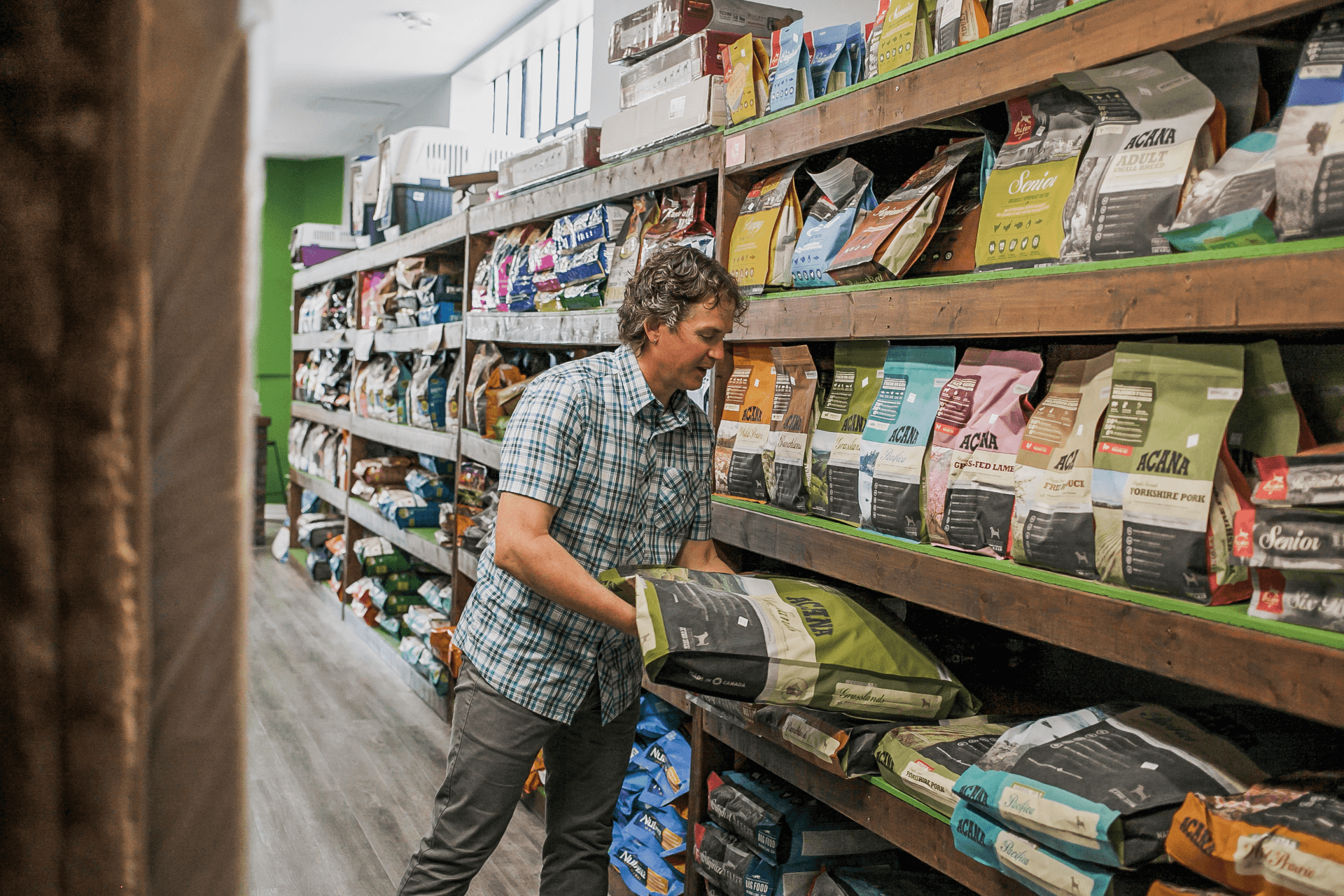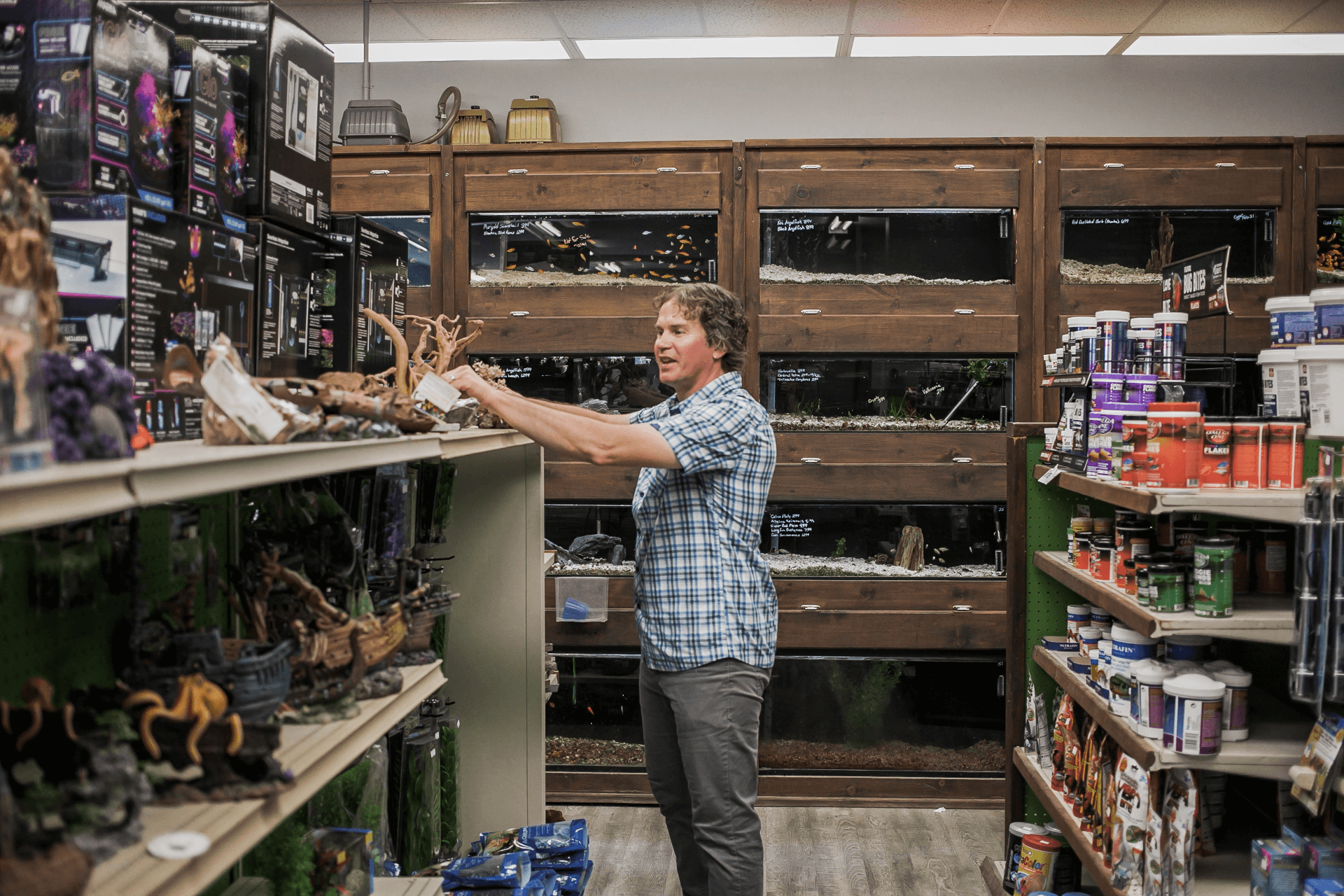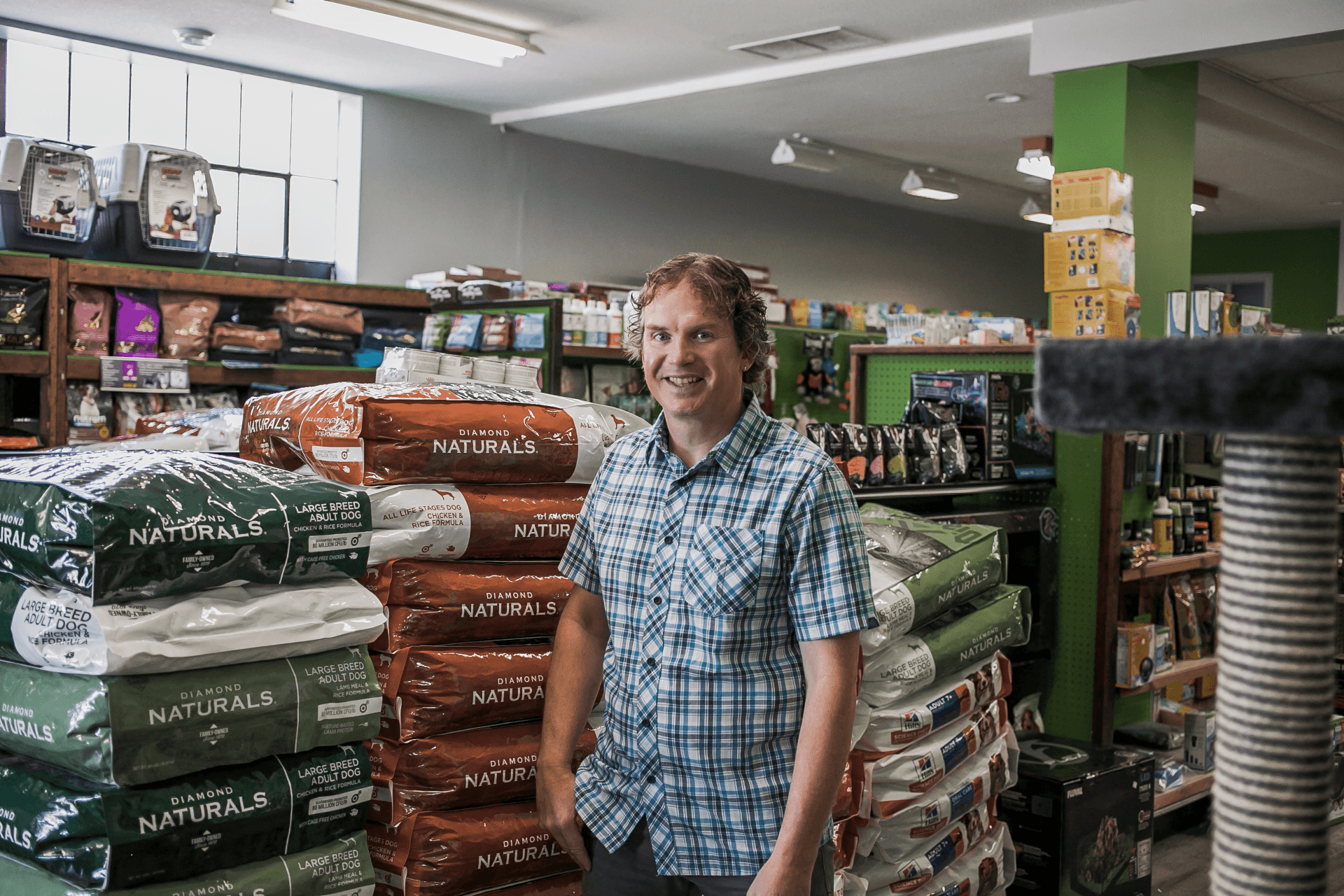 Their Story
Taking care of local pet owners is a passion for Strathroy business Pet N Ponds, owned by Carl Linker. The local pet store has been in the business of serving Strathroy and area pet owners needs for many years. Carl has owned the business, located in the heart of Strathroy on Frank St., since 1998.
The store offers a wide variety of products to cater to all pets from cats and dogs, to reptiles, birds, and fish. Not only will you find toys, leashes, pond, and aquarium items, but also a huge selection of all brands of pet food, including specialty dog food and frozen and raw options. "More dogs especially are experiencing allergies and sensitive skin issues that require a special diet. People today are also reading labels on their pets' food and looking for a more health-conscious option" explains Carl.
Quality pet food can be expensive, recognizing this, Pets N Ponds is pleased to offer a frequent buyer program, which depending on the brand being bought, means you can receive a free bag for every 10-12 bags you purchase.