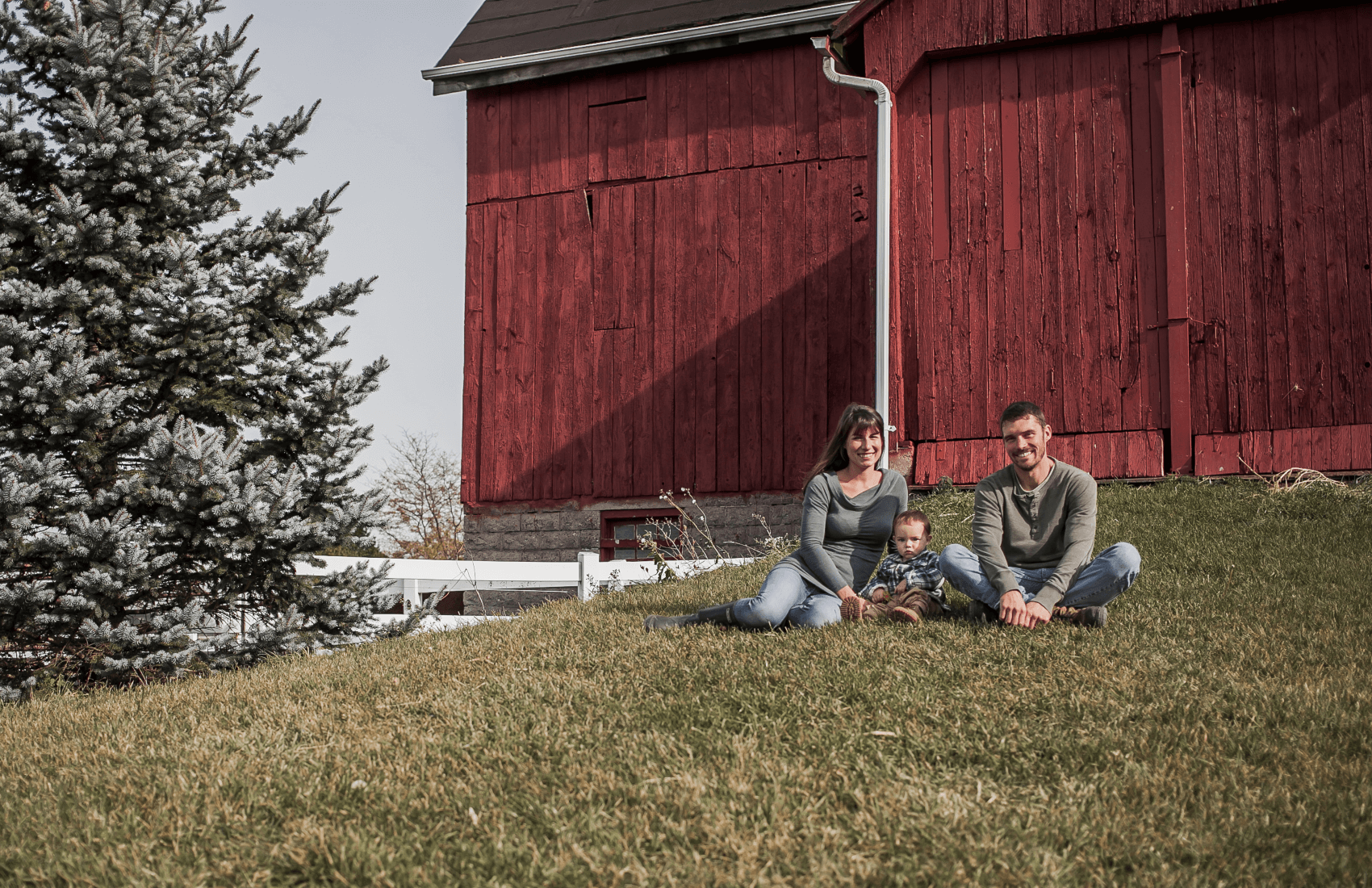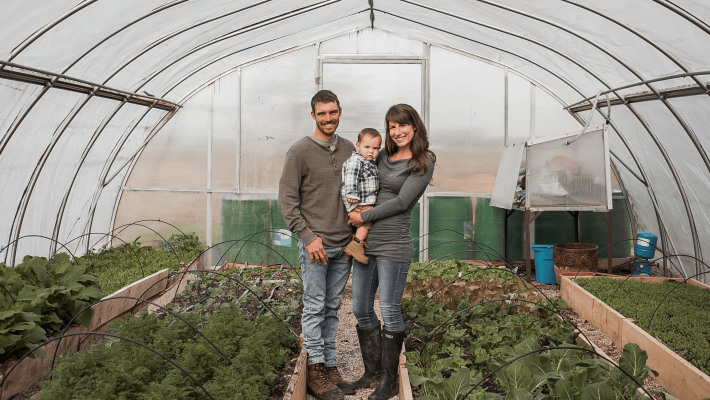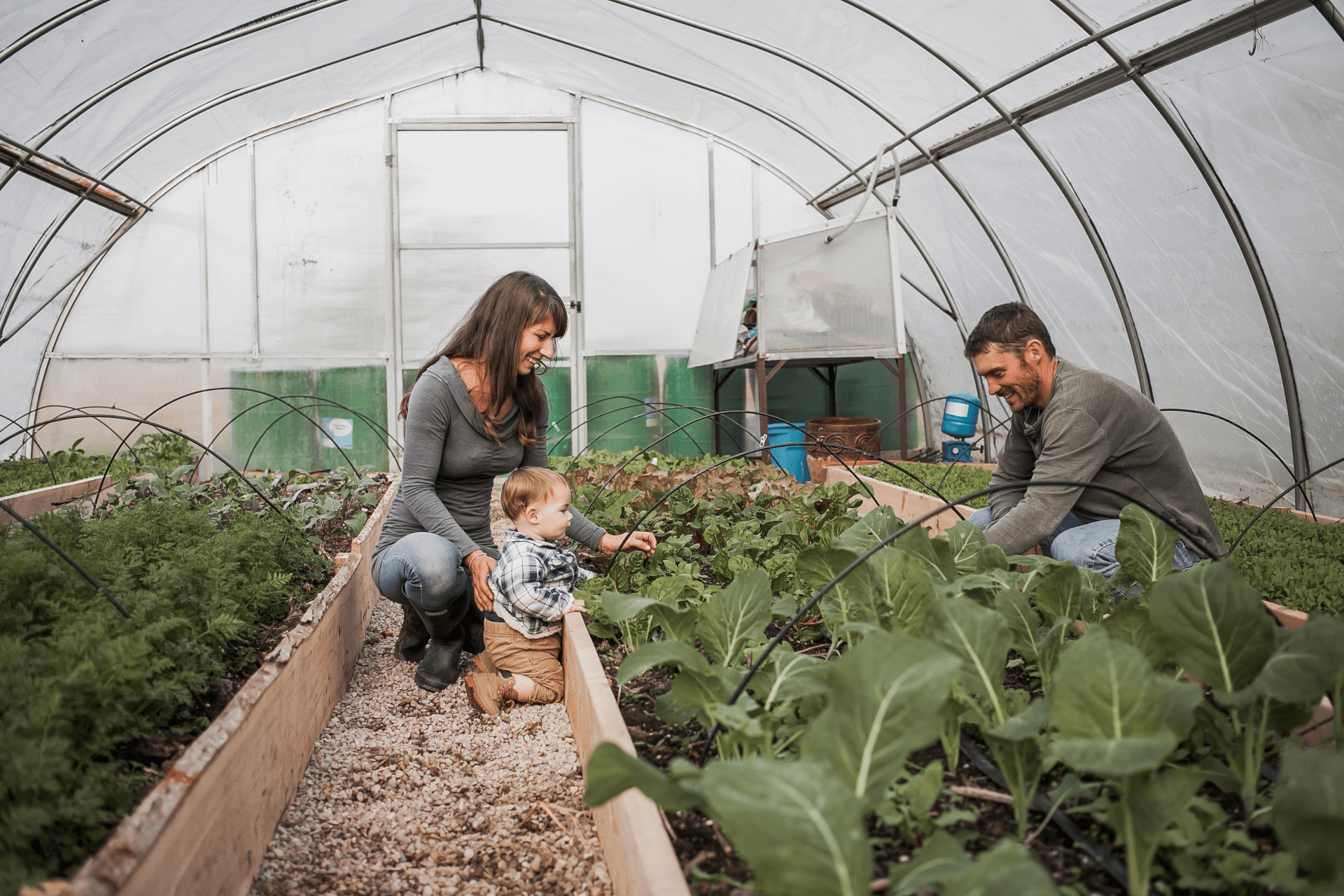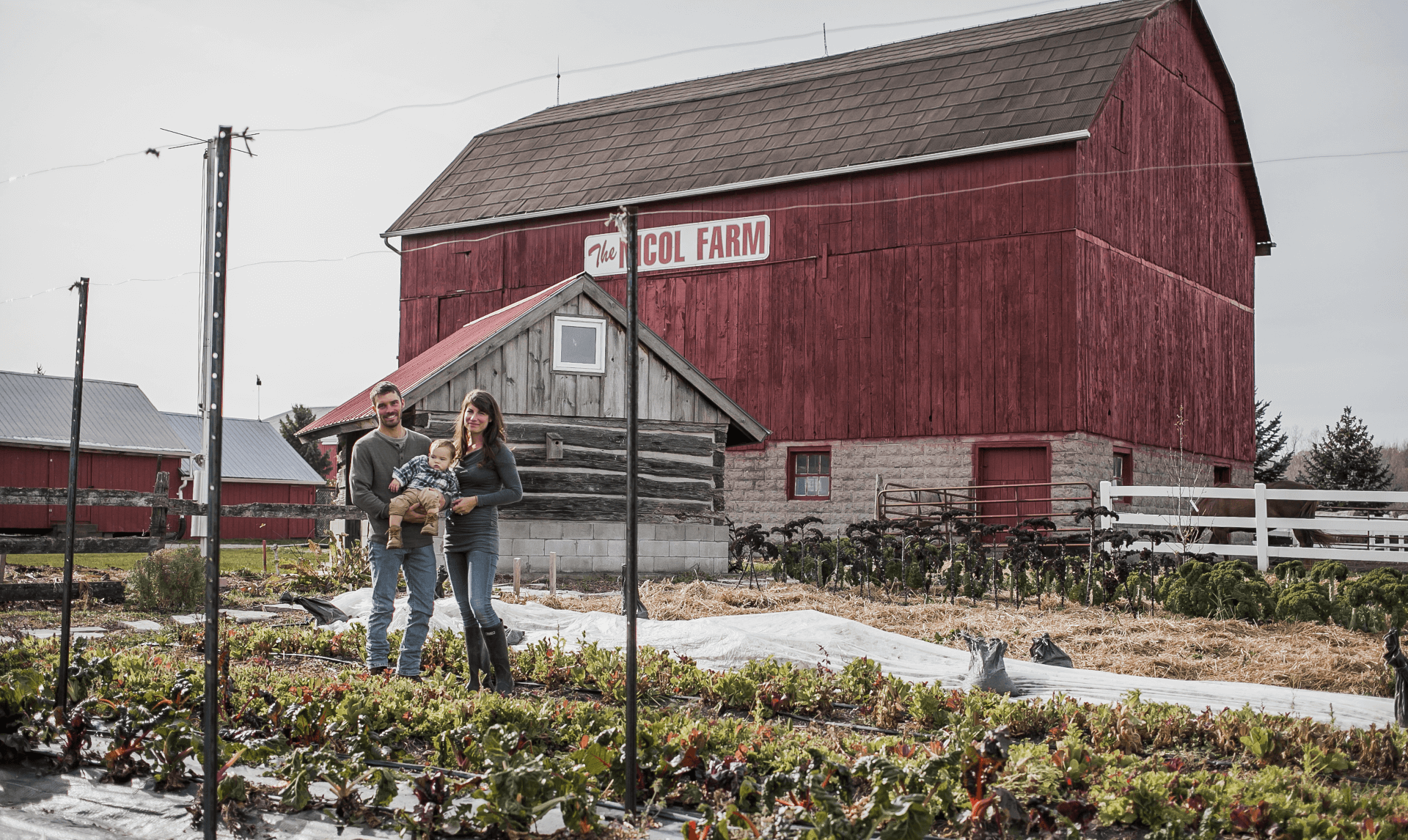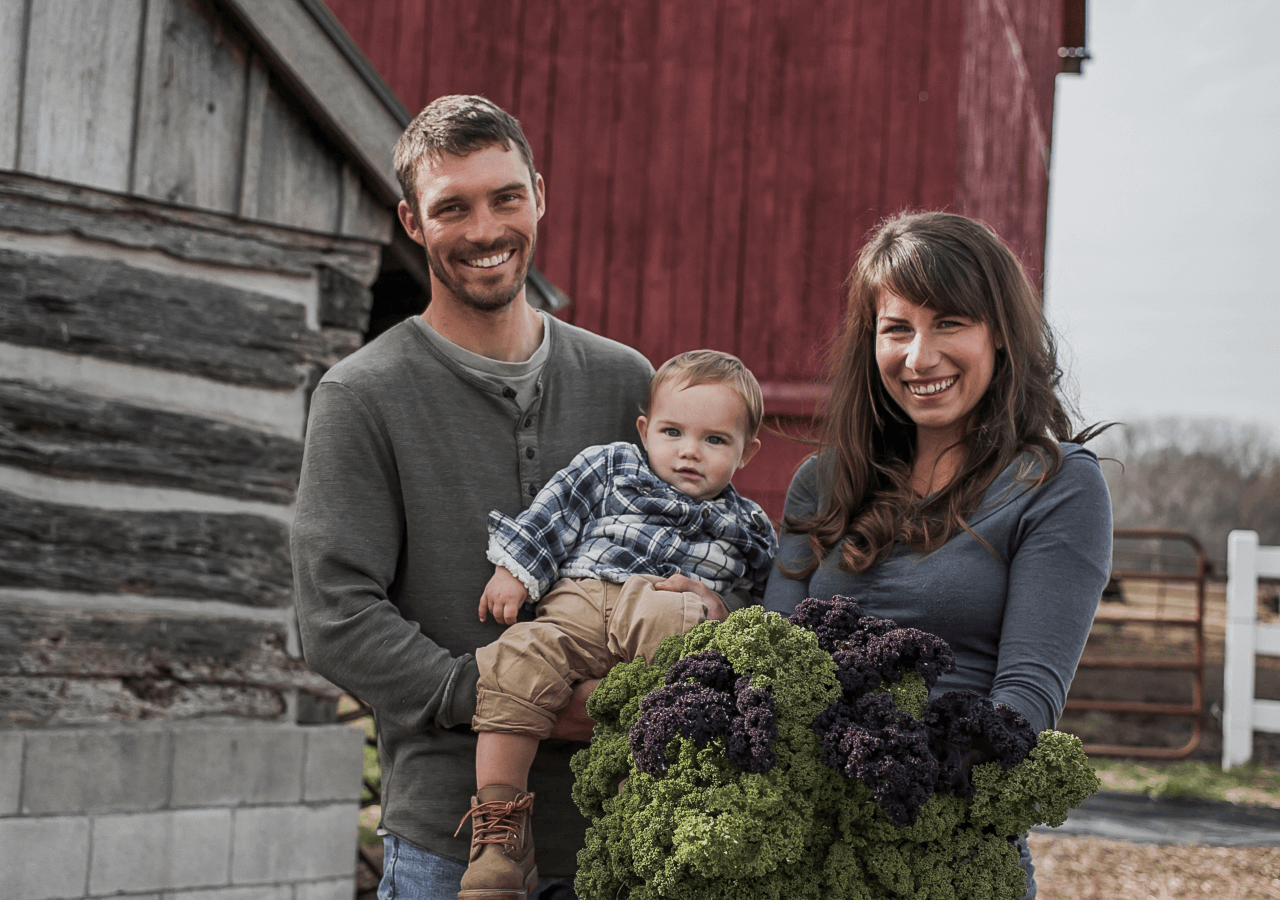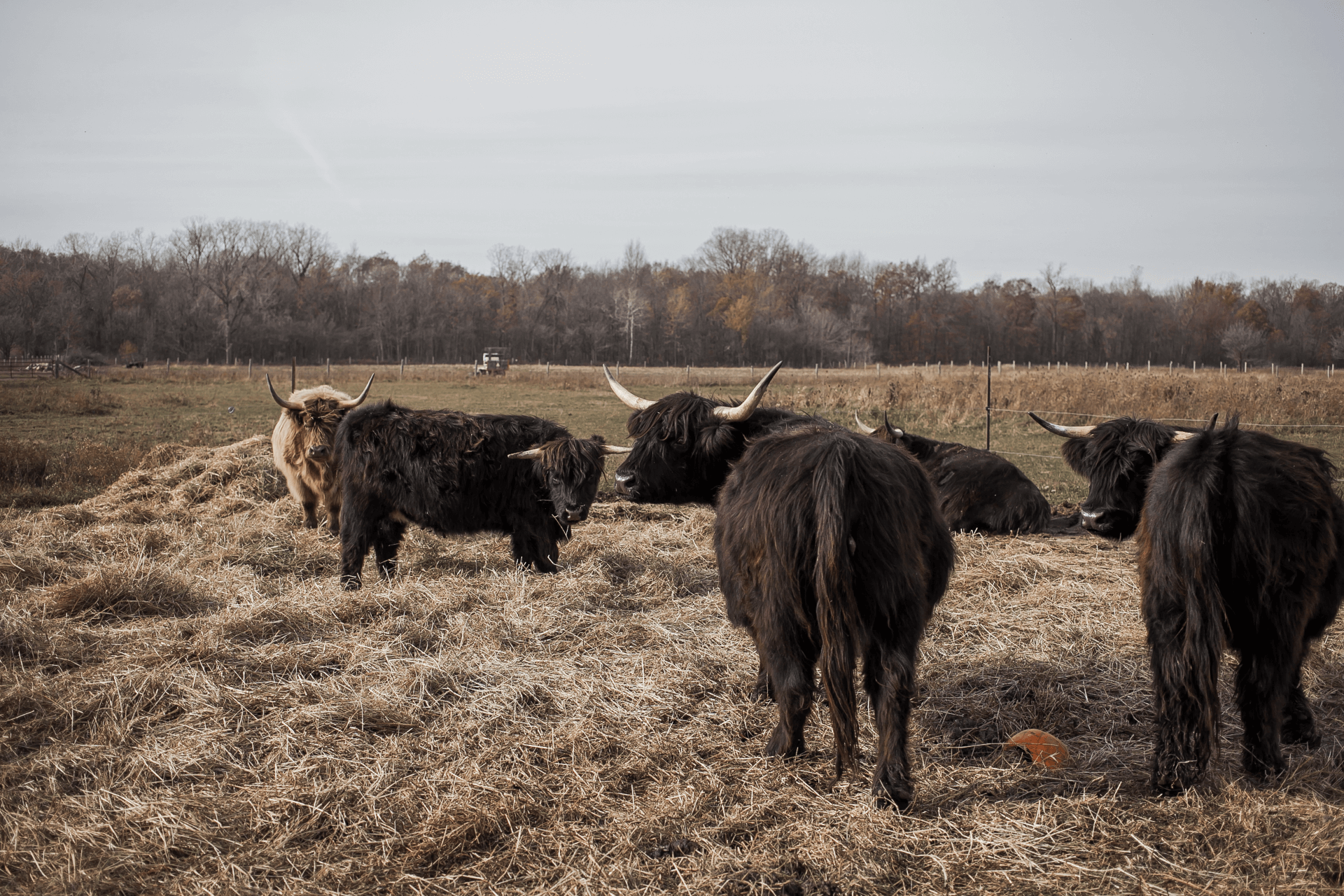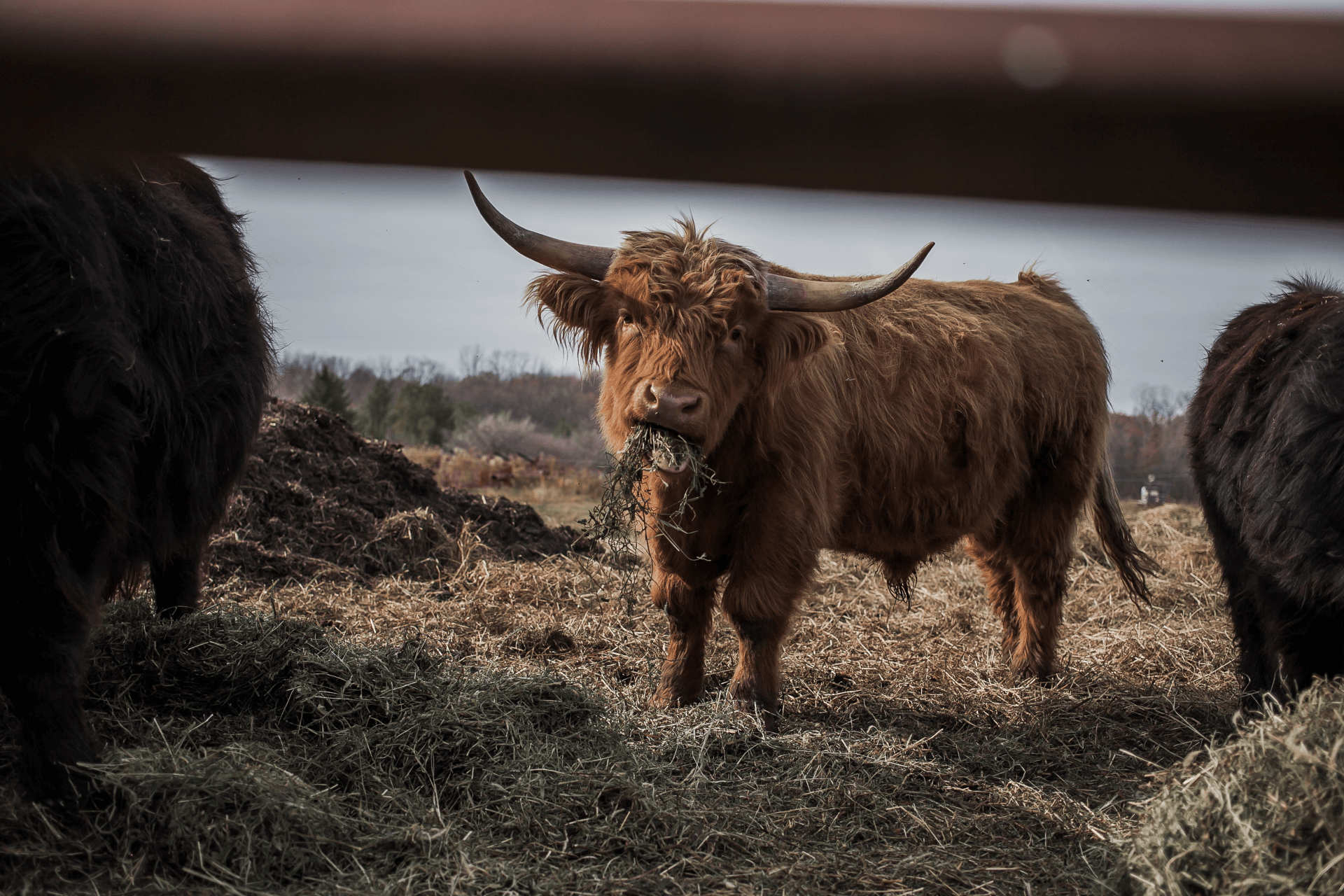 We are glad a friend recommended we bank with Mainstreet. As a local, small, family-run farm, it has meant so much to us to have Mainstreet and their staff's support- it's clear they genuinely want us to succeed and all the staff are friendly, kind, and helpful. We have found them easy to work with, not only for daily banking, but also quick and responsive compared to the big banks when it comes to borrowing to expand our business.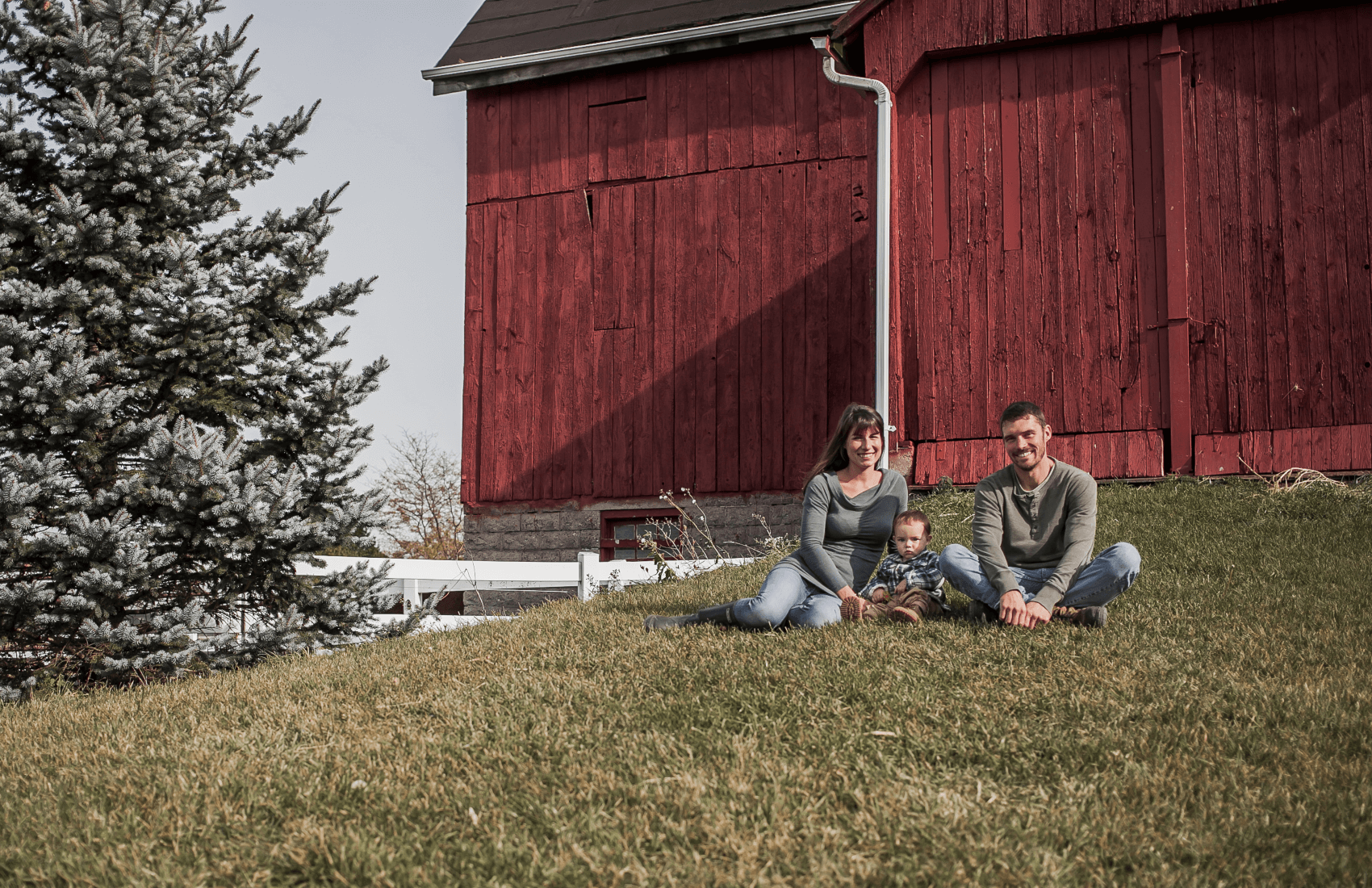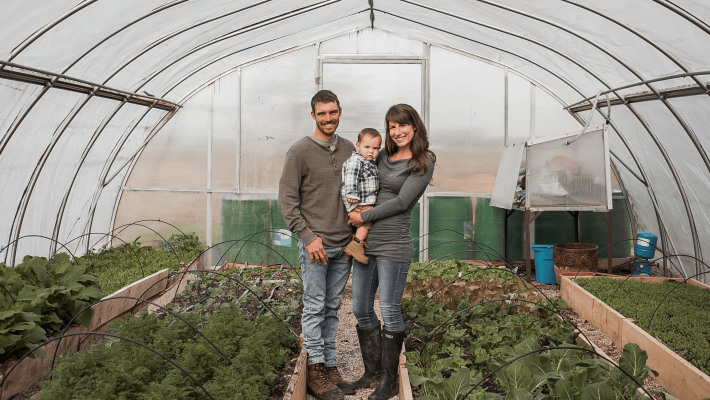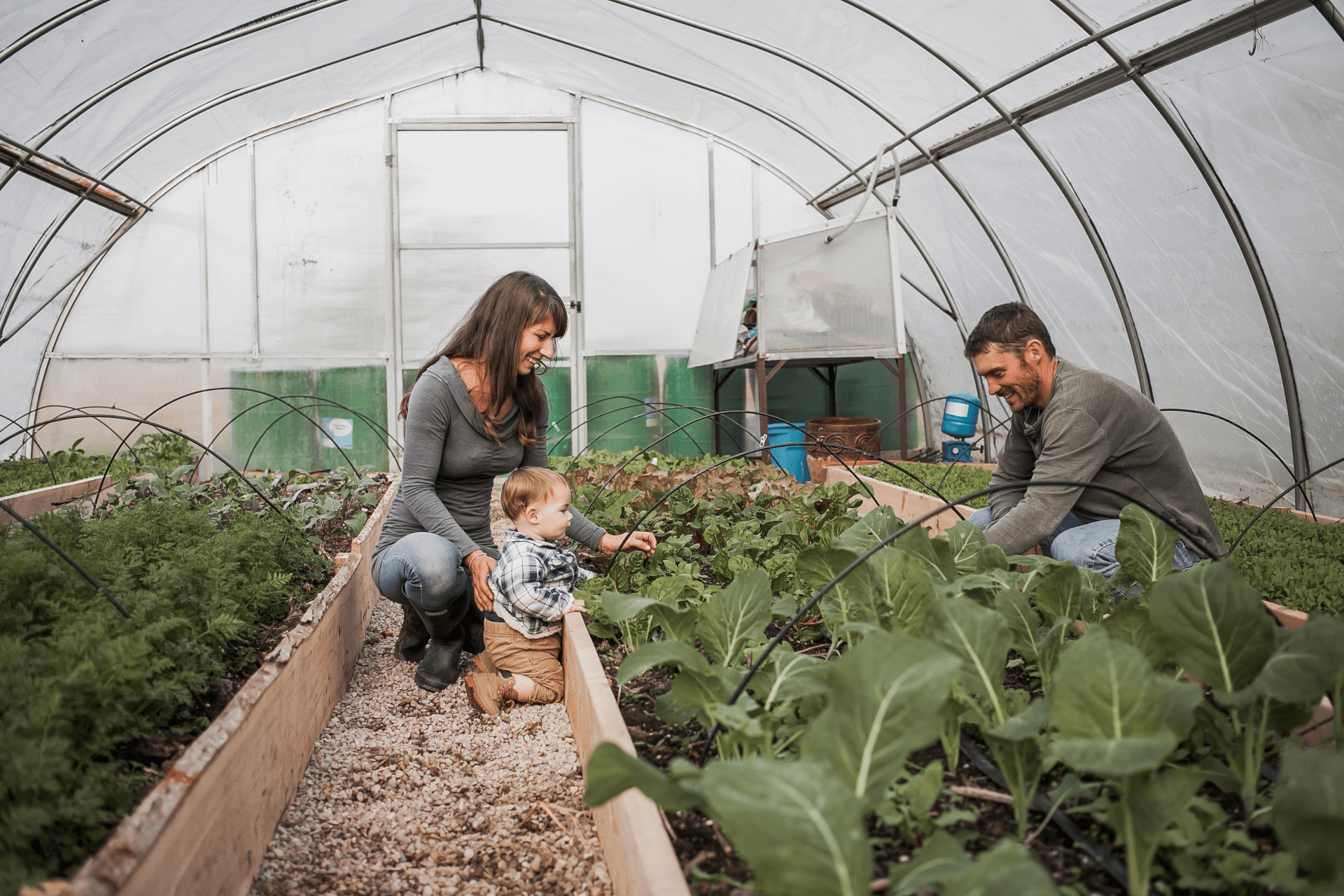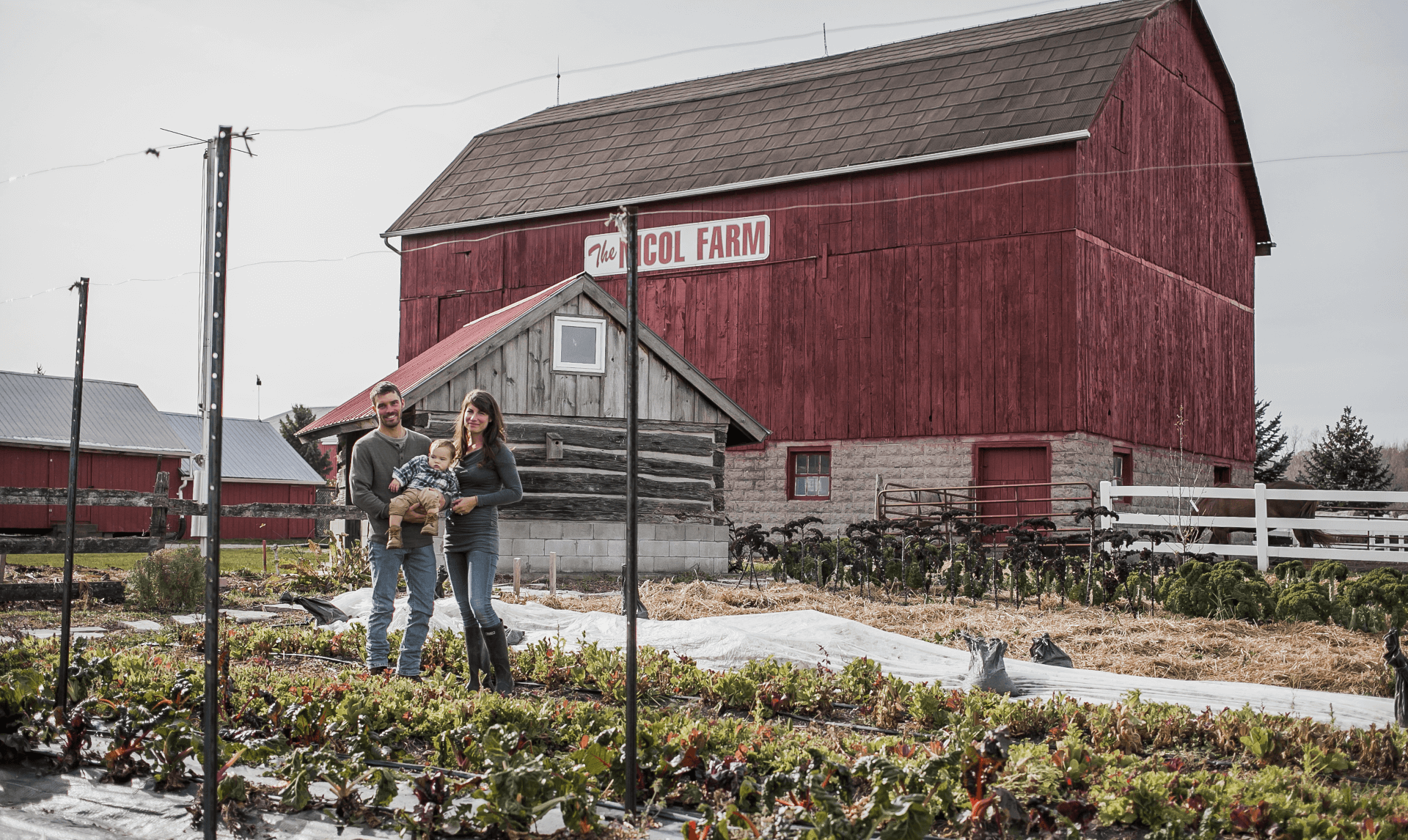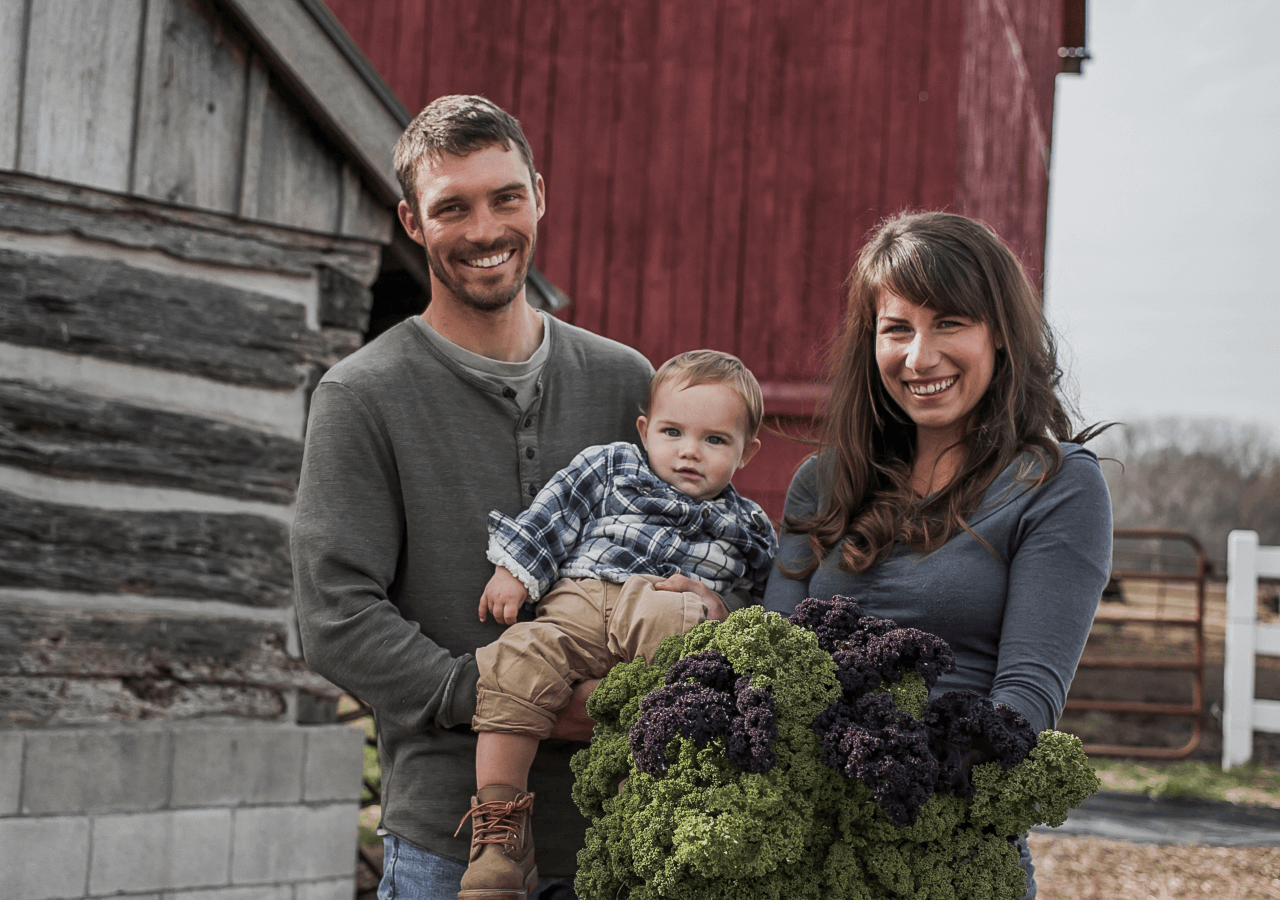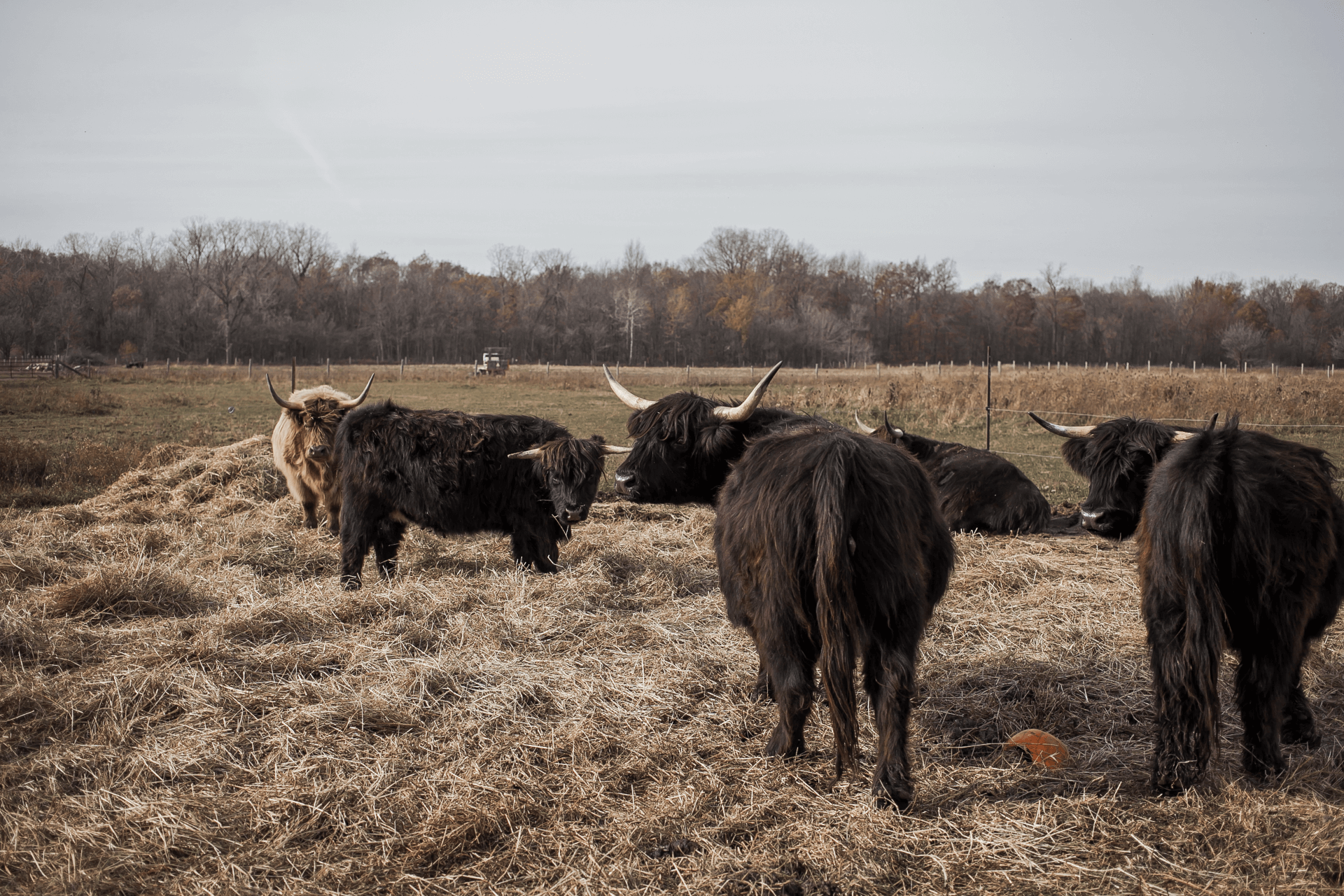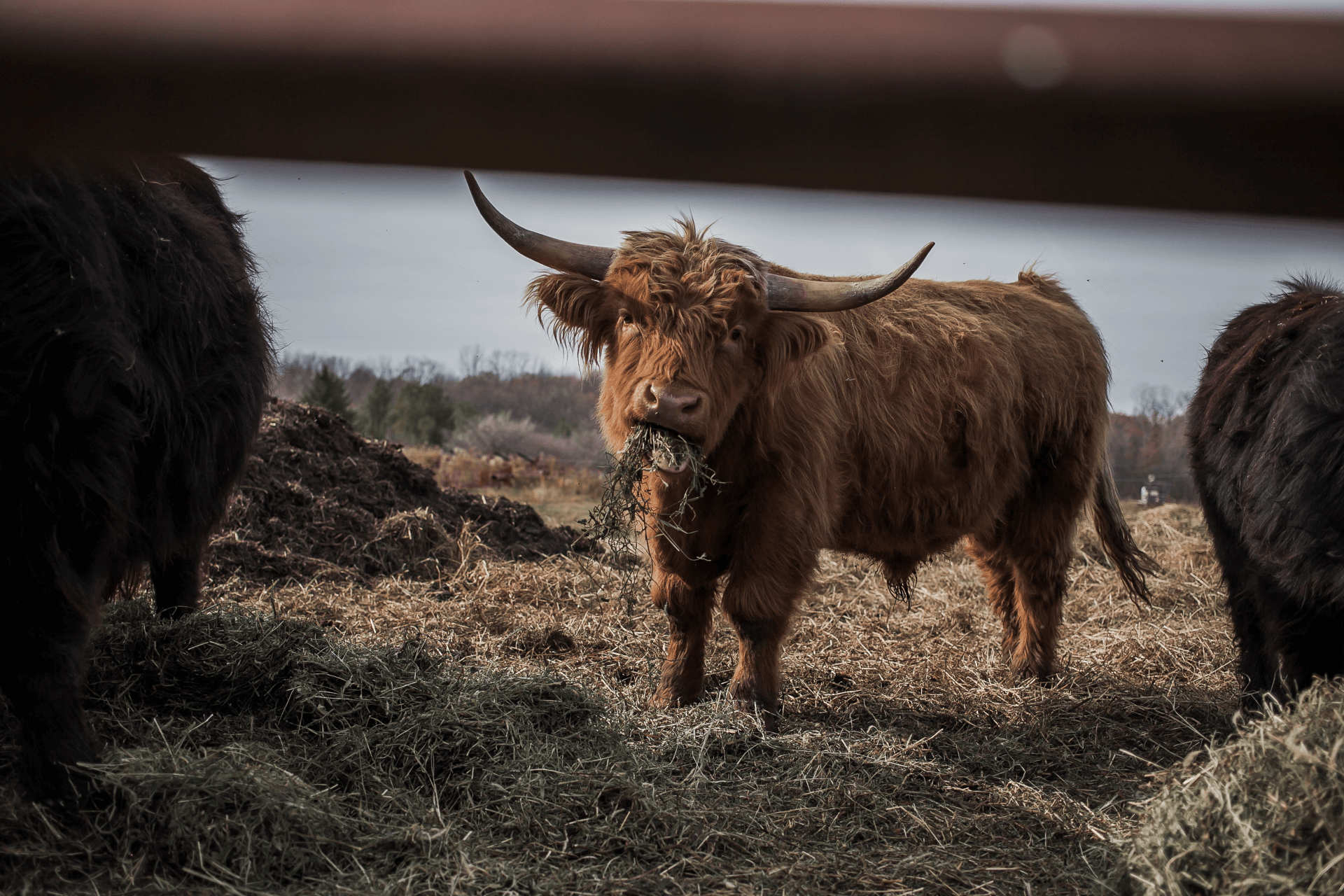 Their Story
Sycamore Farm believes in working with nature to grow safe and healthy food for the people of Sarnia-Lambton County.
"We feel fortunate to be doing something we are passionate about and to do it on the land that has been stewarded by the Nicol family since 1900" says Felicia, who with her husband, Justin Nicol, run Sycamore Farm.
Combining his horticulture background with her education in Environmental Sciences, there is nothing stopping this young family as they work to grow their business which cultivates naturally grown vegetables and salad mixes; raises honeybees and produces honey; and raises grass-fed, highland beef. They provide these products to their local community through farmer's markets and local shops, as well as from their online store and on-farm stand.
They are committed to using regenerative agricultural practices to build soil health for quality, nutrient-rich vegetables and to store carbon in the earth, benefiting our overall environment and air quality.