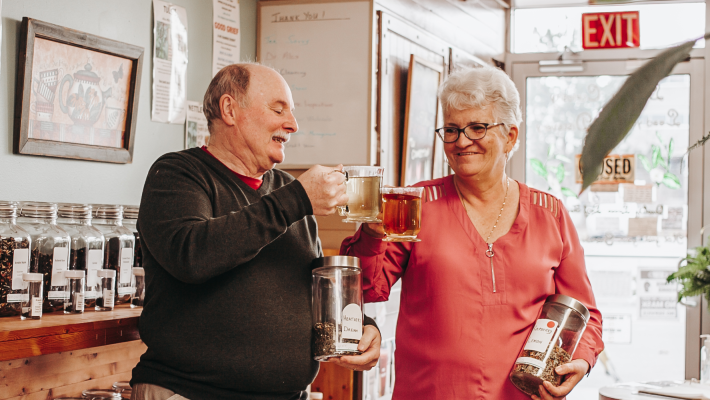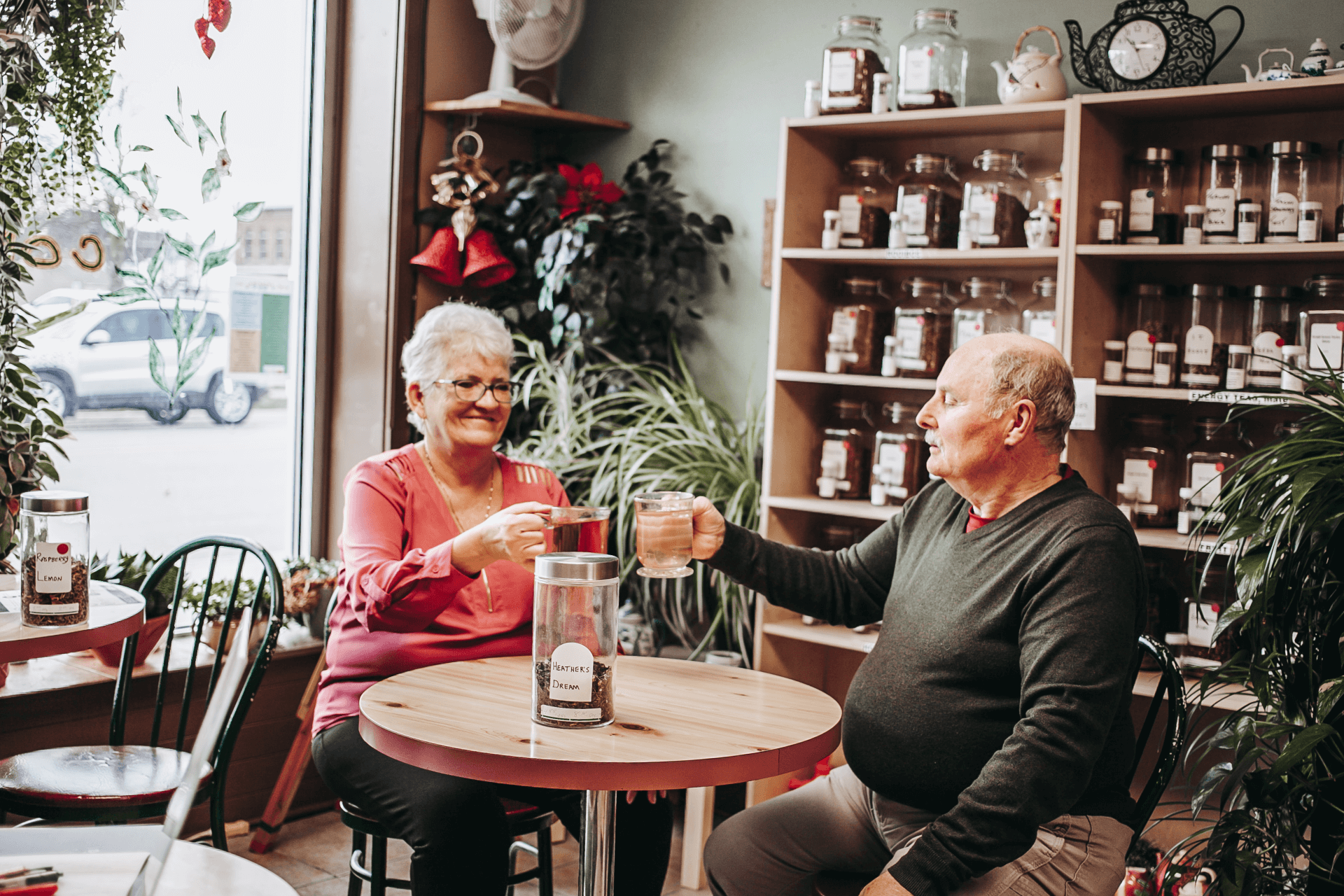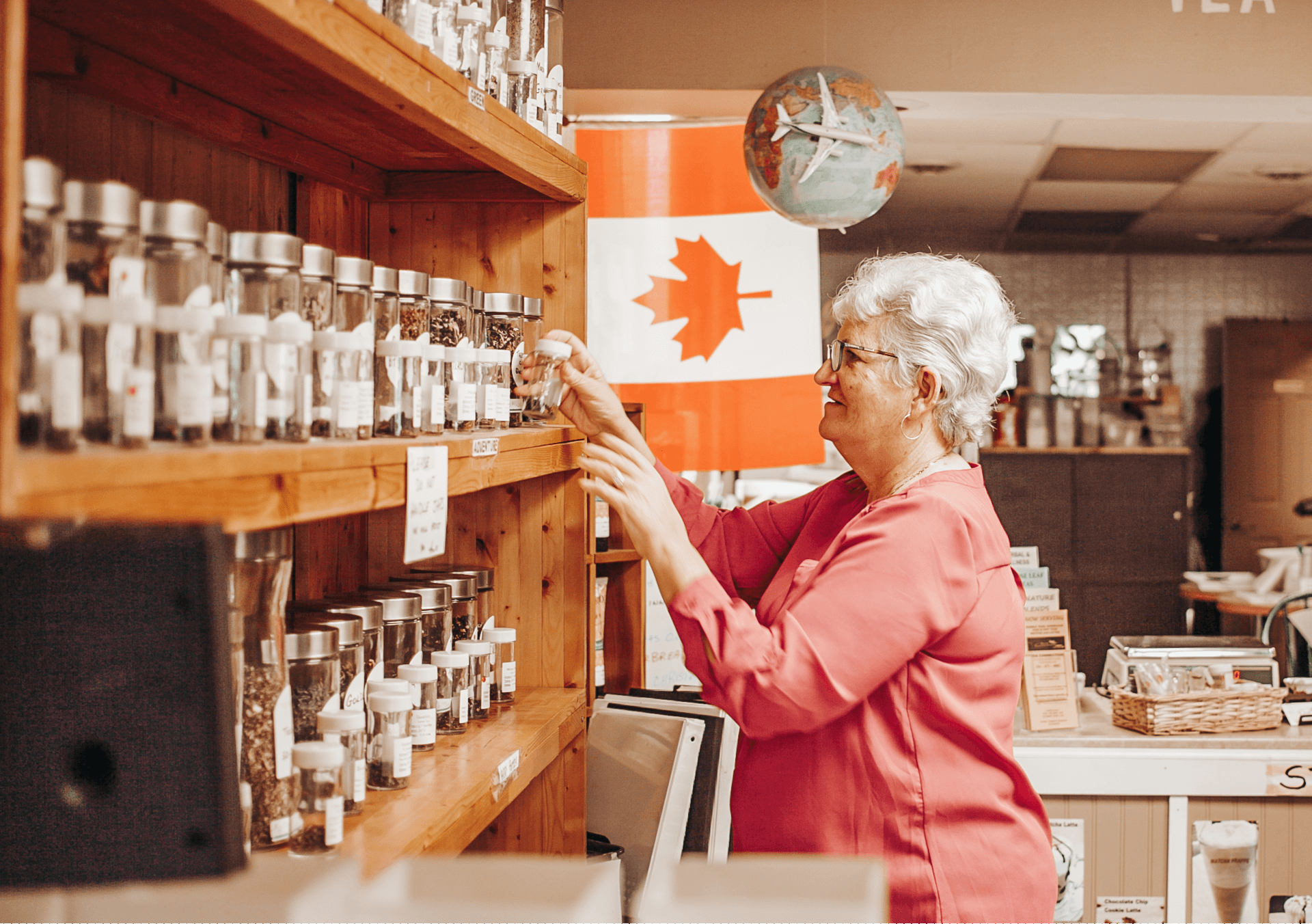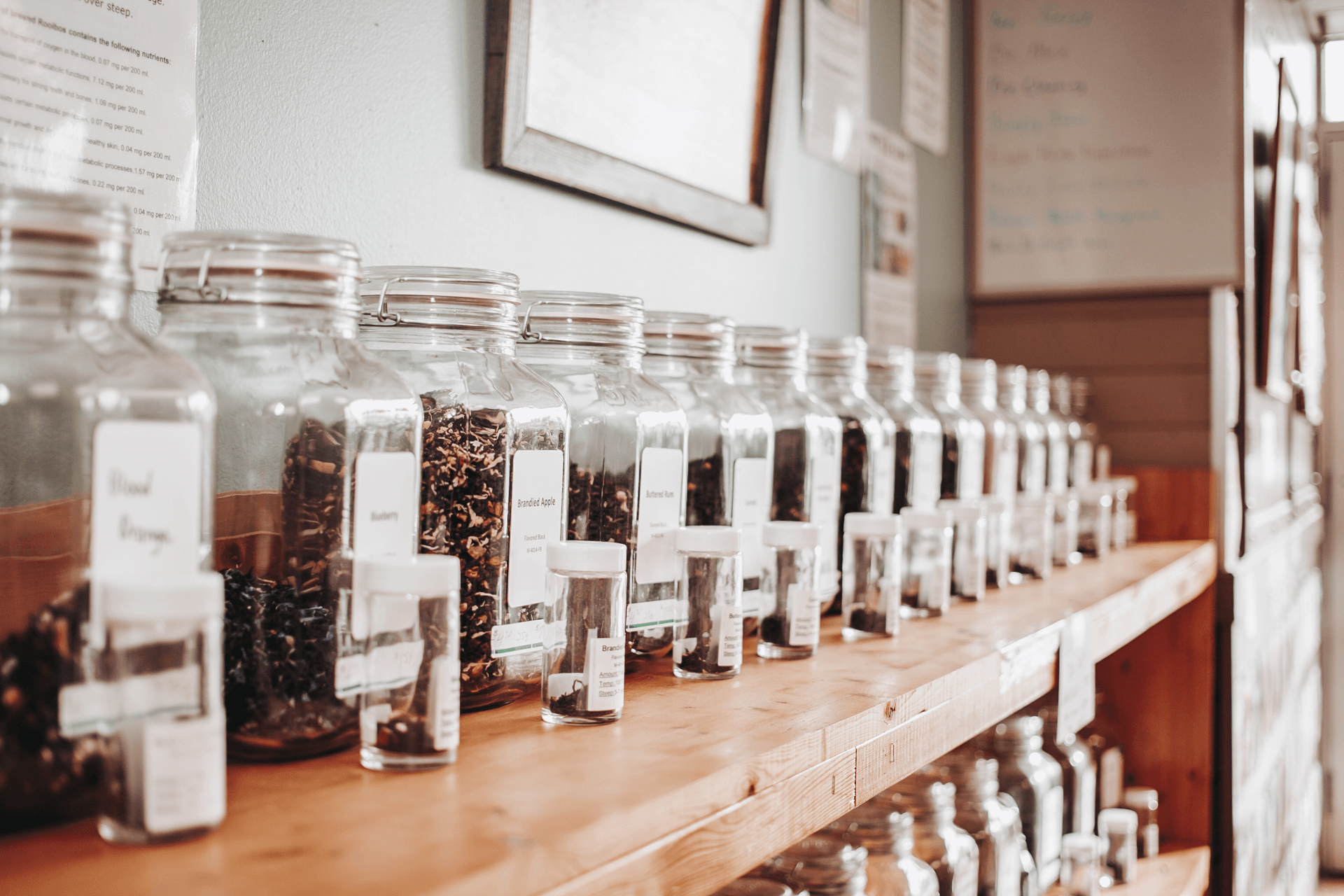 We wanted a local financial provider who would be understanding, helpful, and a true partner in our success. With the big banks we often felt like they weren't providing us financial advice and were just pushing products we didn't need to improve their bottom line and sales goals. We are always recommending and referring people to Mainstreet because their staff are professional, provide helpful financial advice, and are experts at what they do. Mainstreet is an important partner in Tea Connection's success.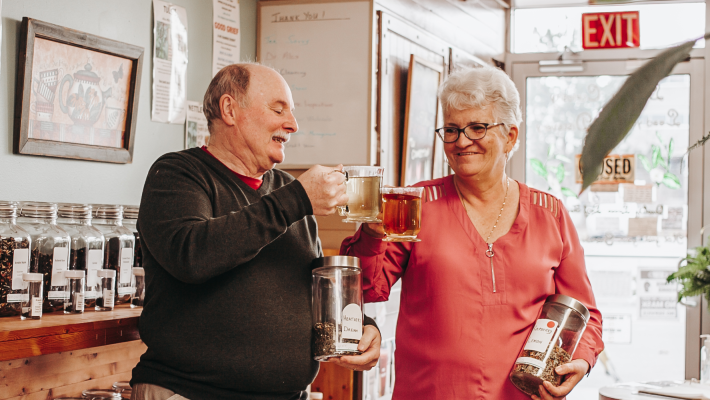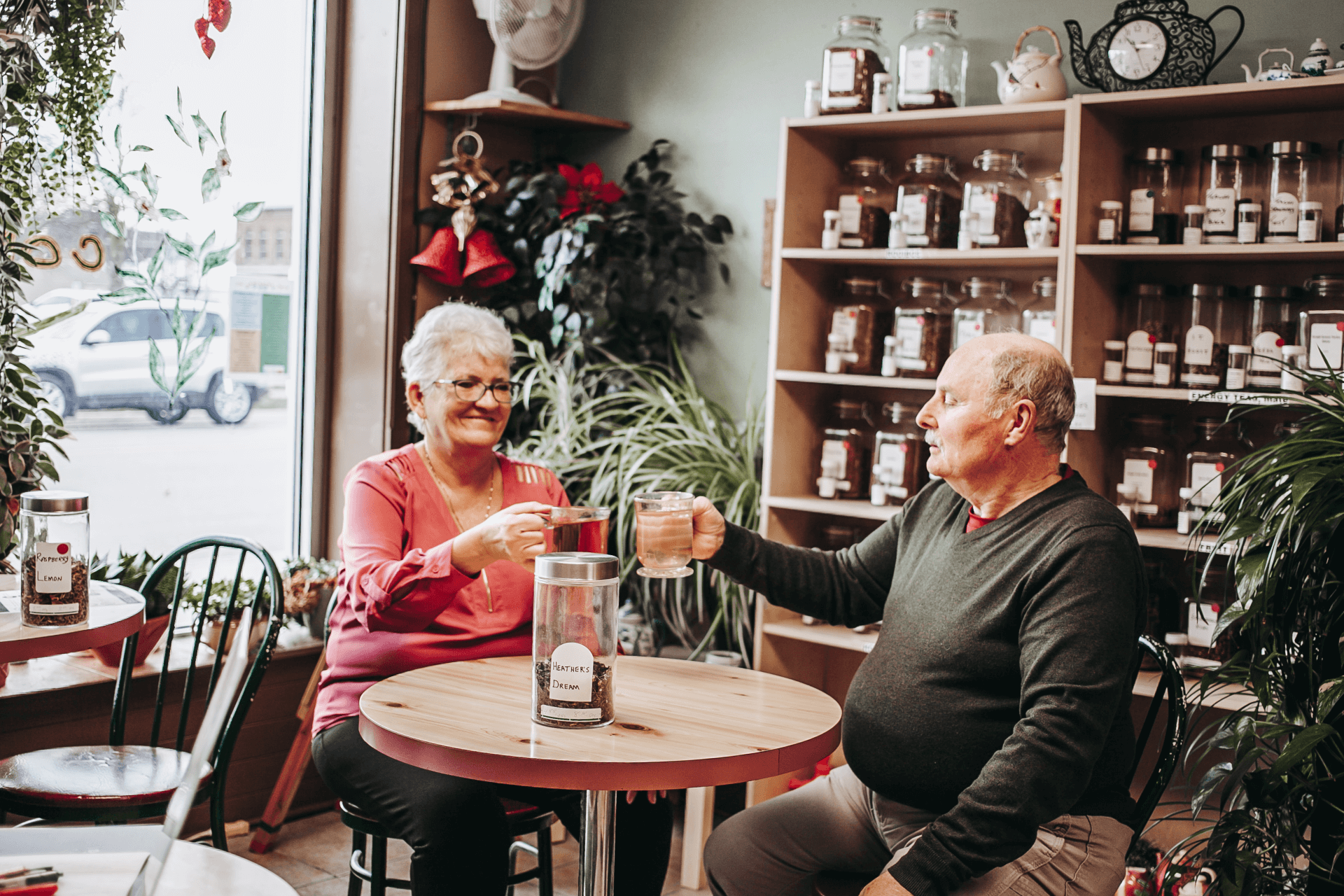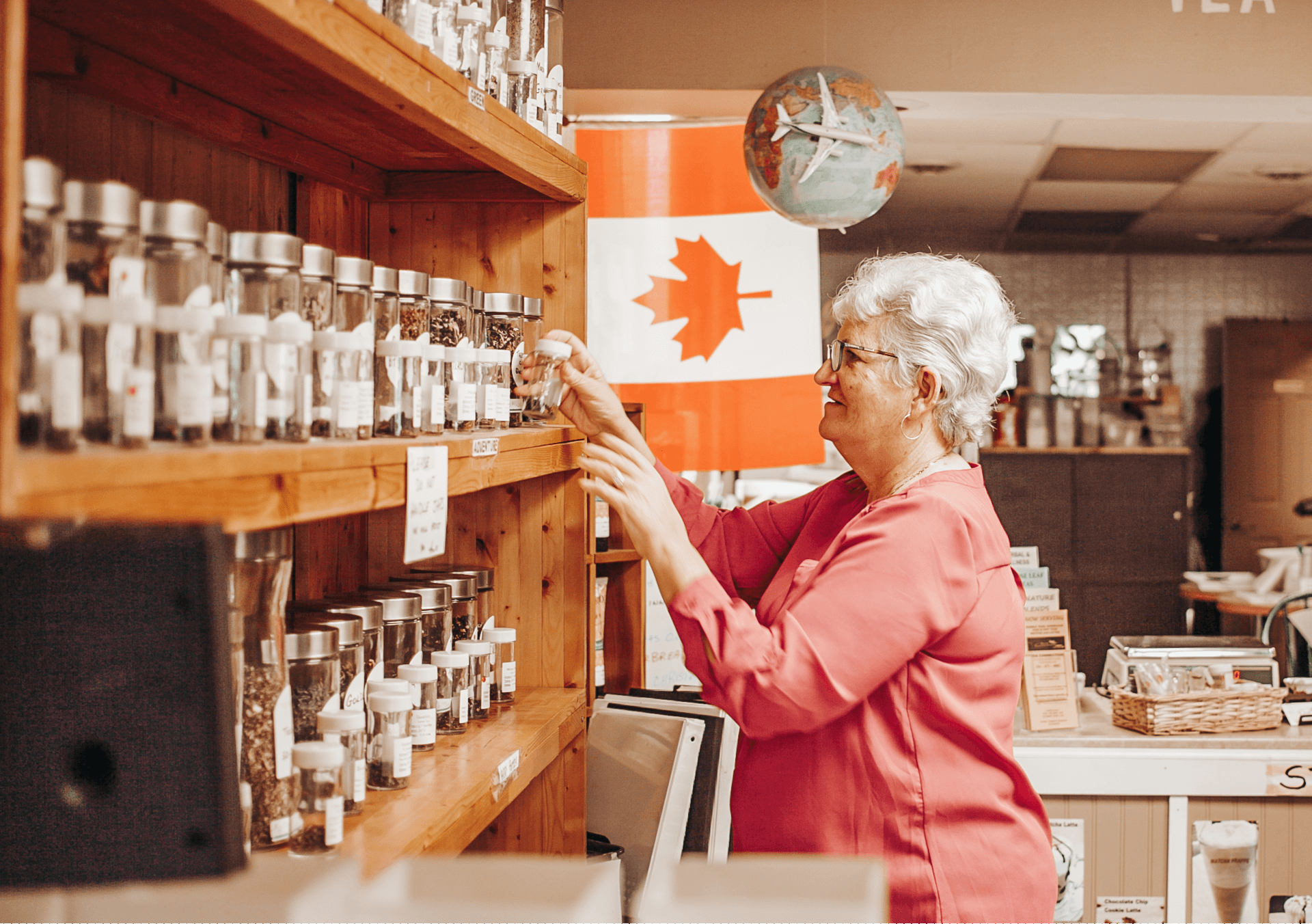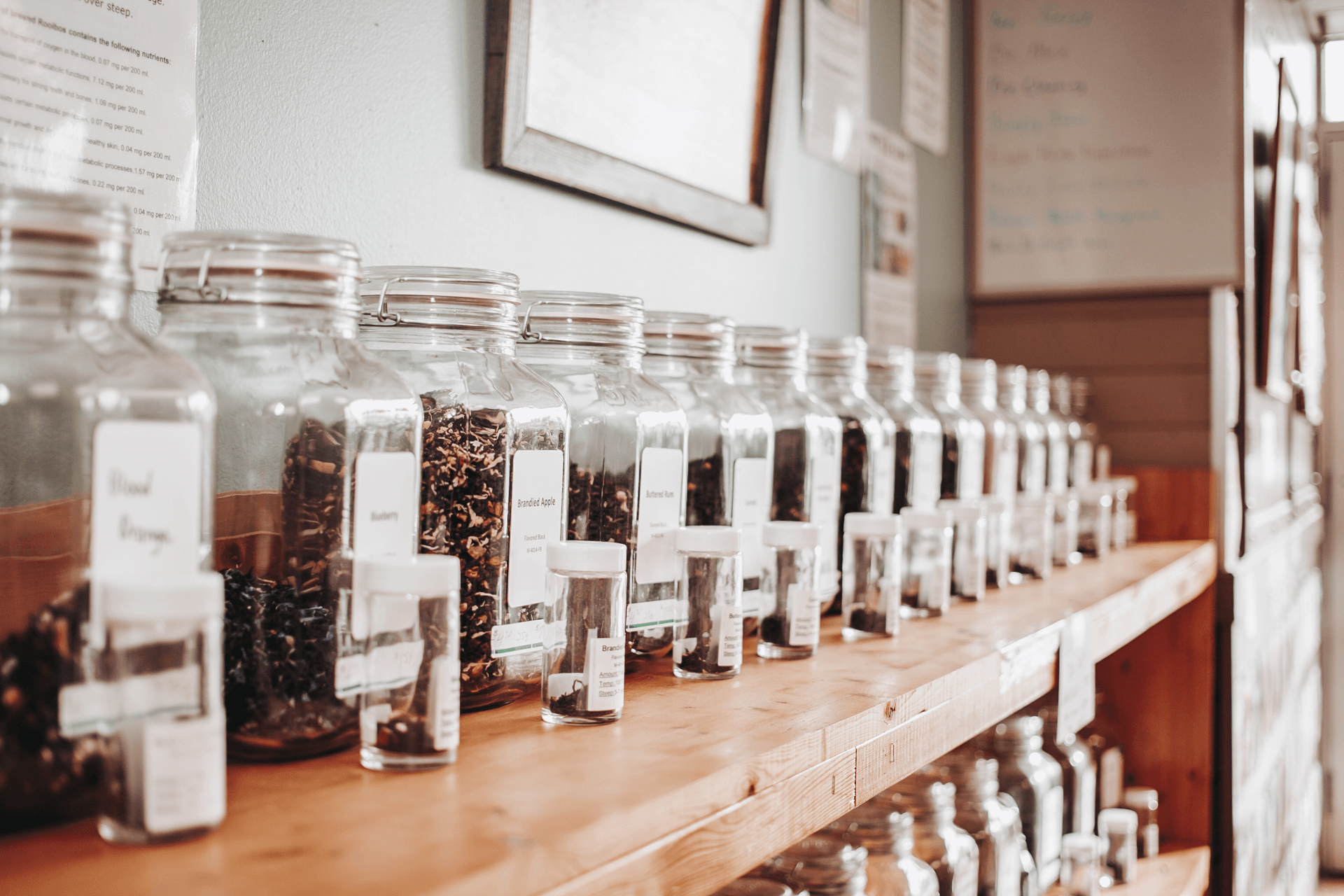 Their Story
Tired of having to travel out of town to get loose leaf tea, in 2012, Julie and Alan, long-time residents of Chatham-Kent opened their own small, locally-owned tea store- Tea Connection.
Tea Connection is Southwestern Ontario's destination for a variety of over 280 quality loose leaf and herbal wellness teas and tea blends. They also sell and ship their products through their website across Canada. Tea connoisseurs will be pleased and impressed by how many unique flavour varieties Tea Connection carries of white, green, oolong, black, chai, matcha, fruit teas and herbal, flower, mushroom, rooibos and honey bush herb teas. They are also famous for their bubble teas and in-house made Kombucha's available for take out.
Julie and Alan are knowledgeable and helpful and really enjoy the opportunity to work with customers to help them find their new favourite tea. "Sometimes people say 'oh I don't like tea', but that just means to us that you haven't found the right tea for your taste buds. We are sure we can help you find a favourite and even create custom signature blends for our customers" shares Julie & Alan.
Unlike other loose leaf tea shops, they specialize in teas that do not contain any additives or preservatives and fully disclose all the ingredients in their teas. This is one of many reasons they have been a trusted herbal wellness tea supplier for local naturopathic doctors.