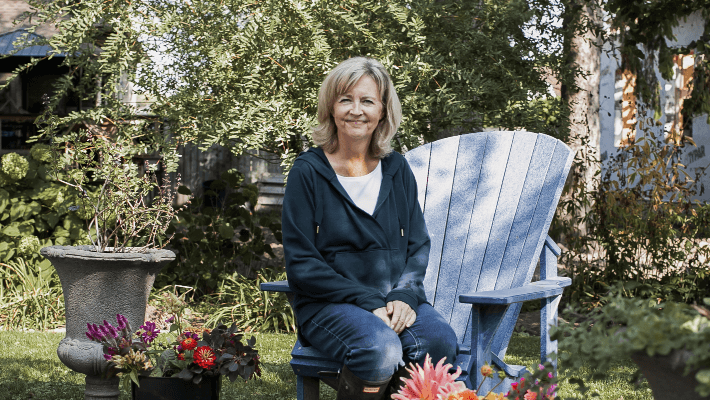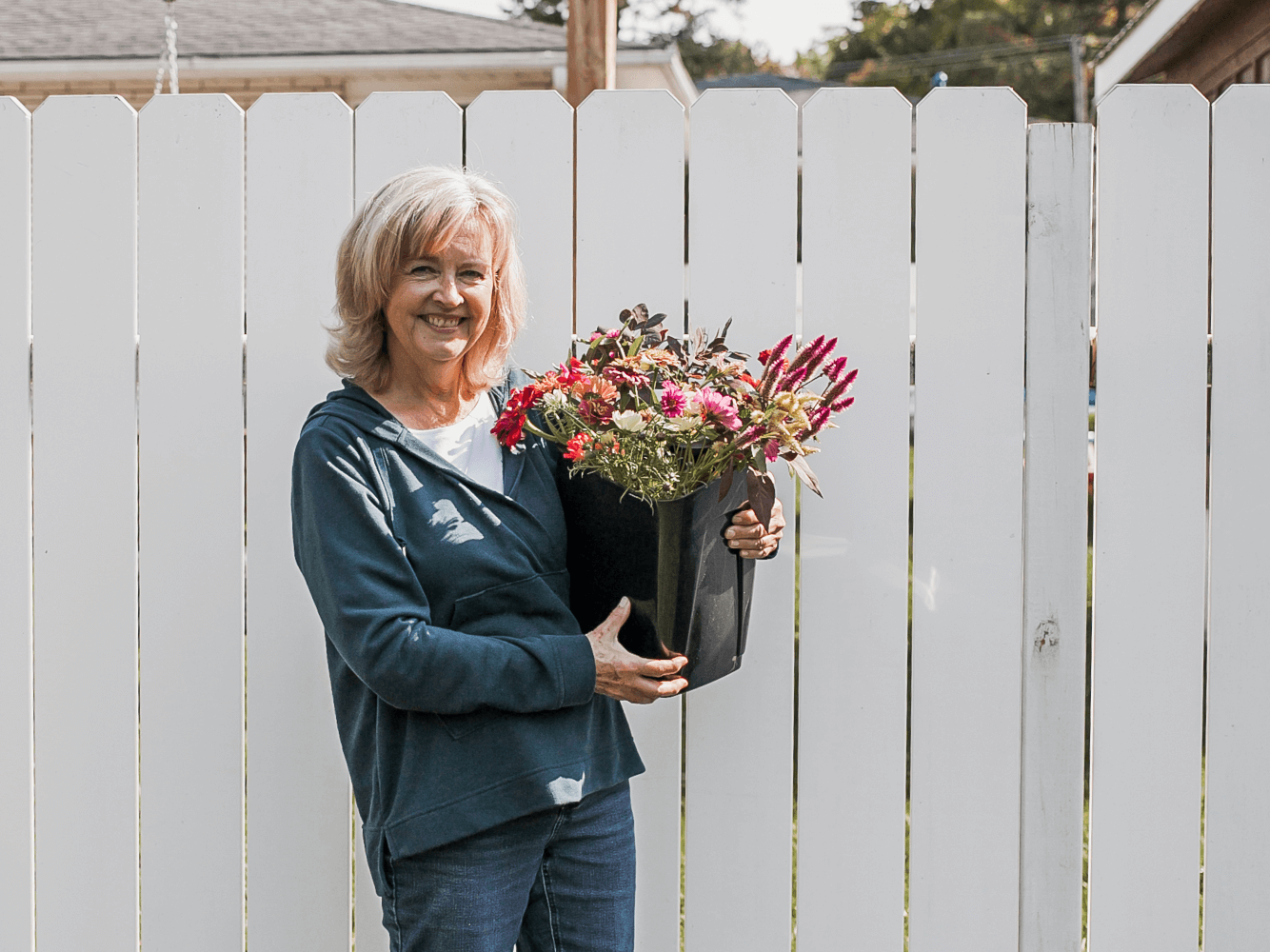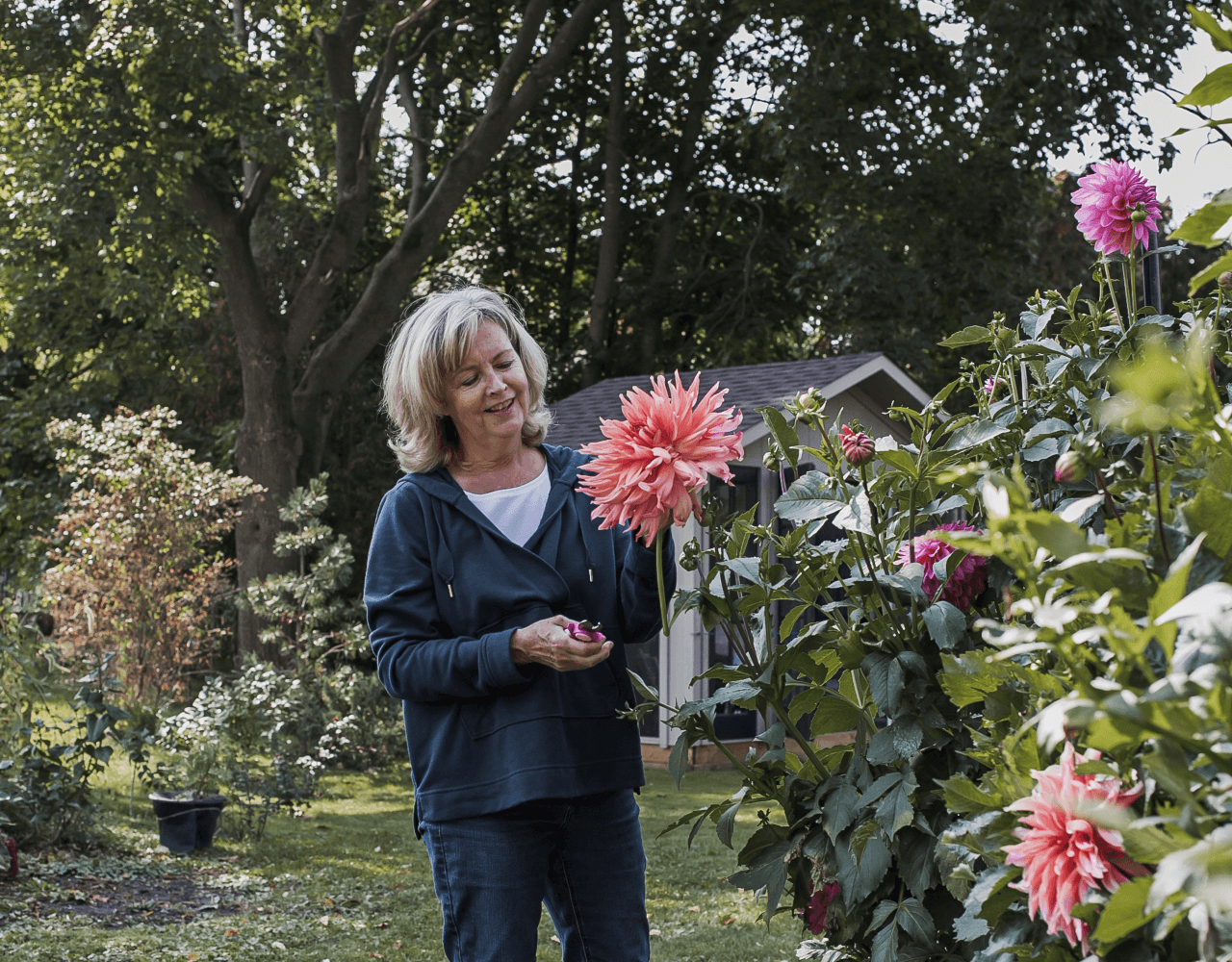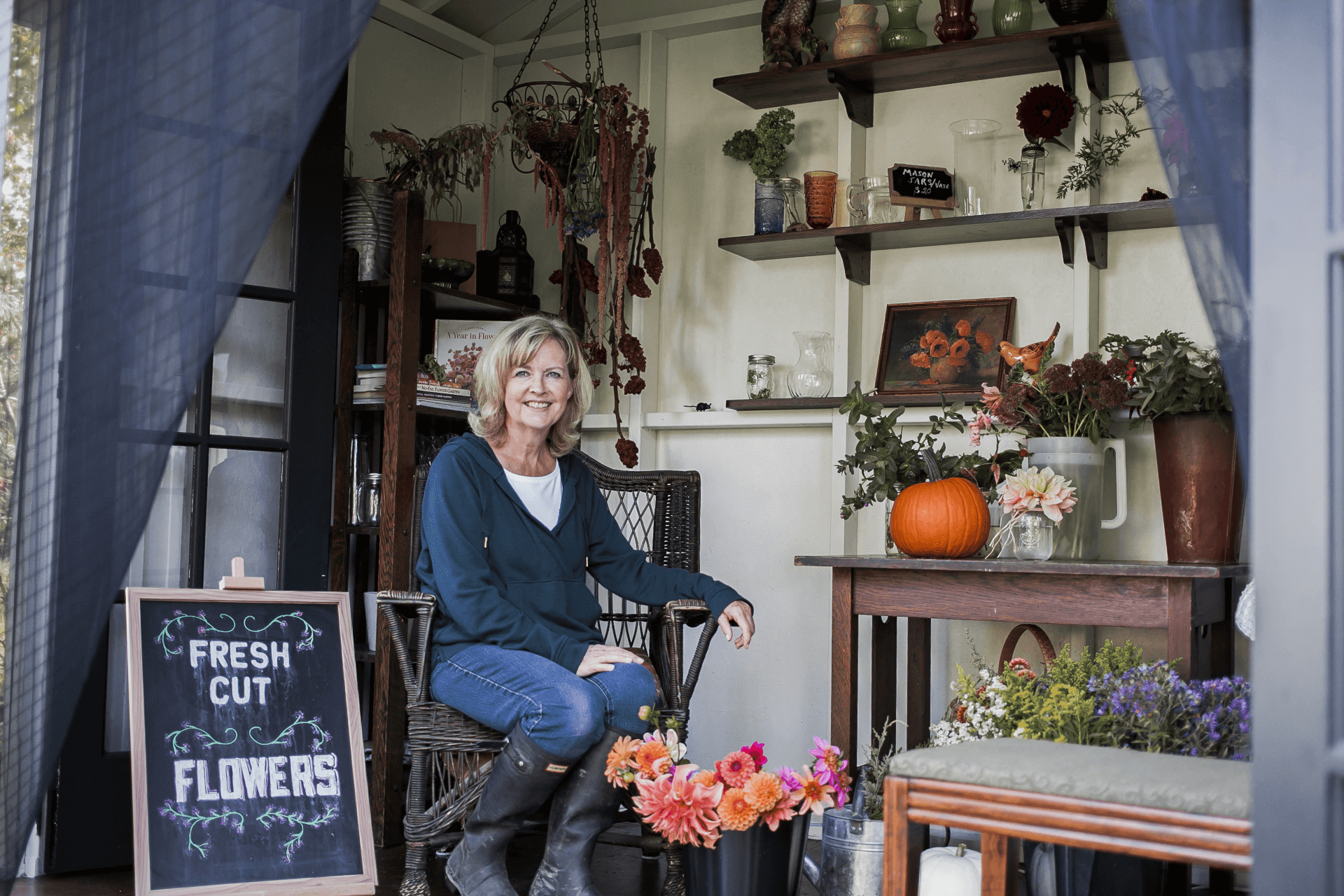 It's been a wonderful surprise how supportive the local community has been and all the people that are wanting these bright, cheerful, original flower arrangements to brighten their day and their homes. I've been promoting the flower business on Instagram with photos of the flower arrangements and they get snatched up quickly. To keep up with demand I'm considering expanding my garden to my daughter's place if she's on board (with the added bonus of introducing my grandkids to flower growing and maybe planting a little seed of entrepreneurship!) Right now, it's a little business that funds my hobby, but who knows, I may be looking for Mainstreet's small business banking services before you know it!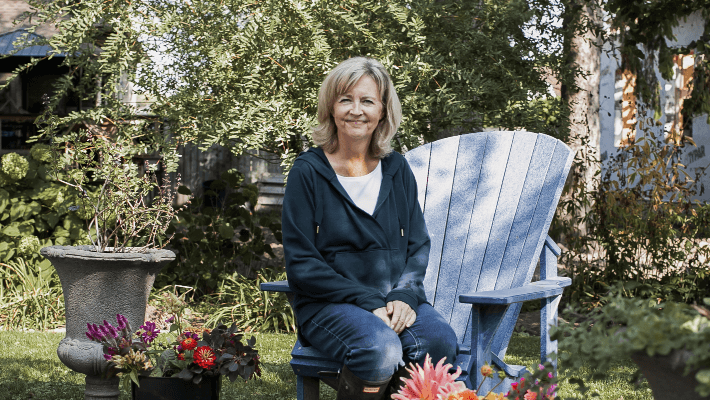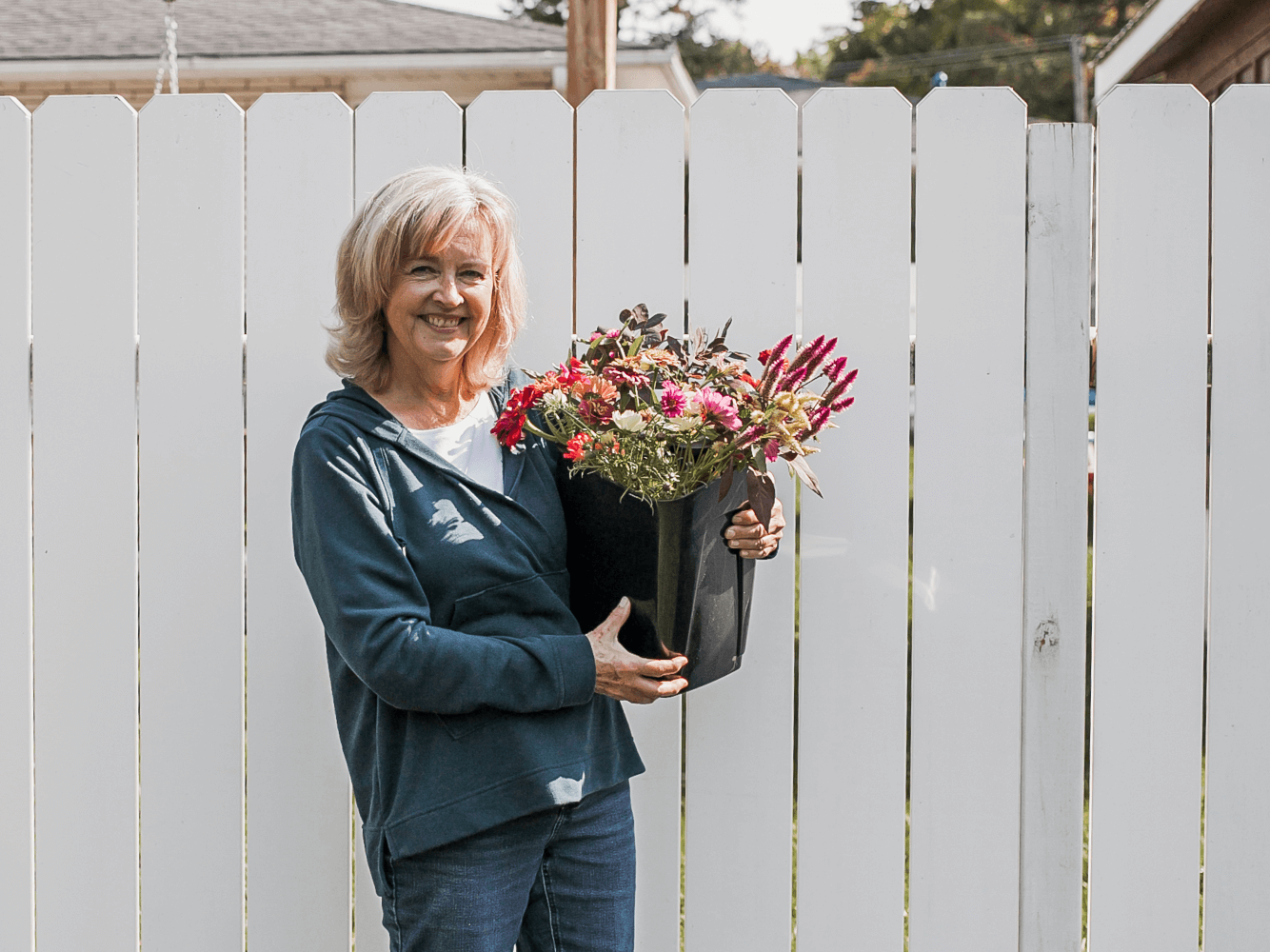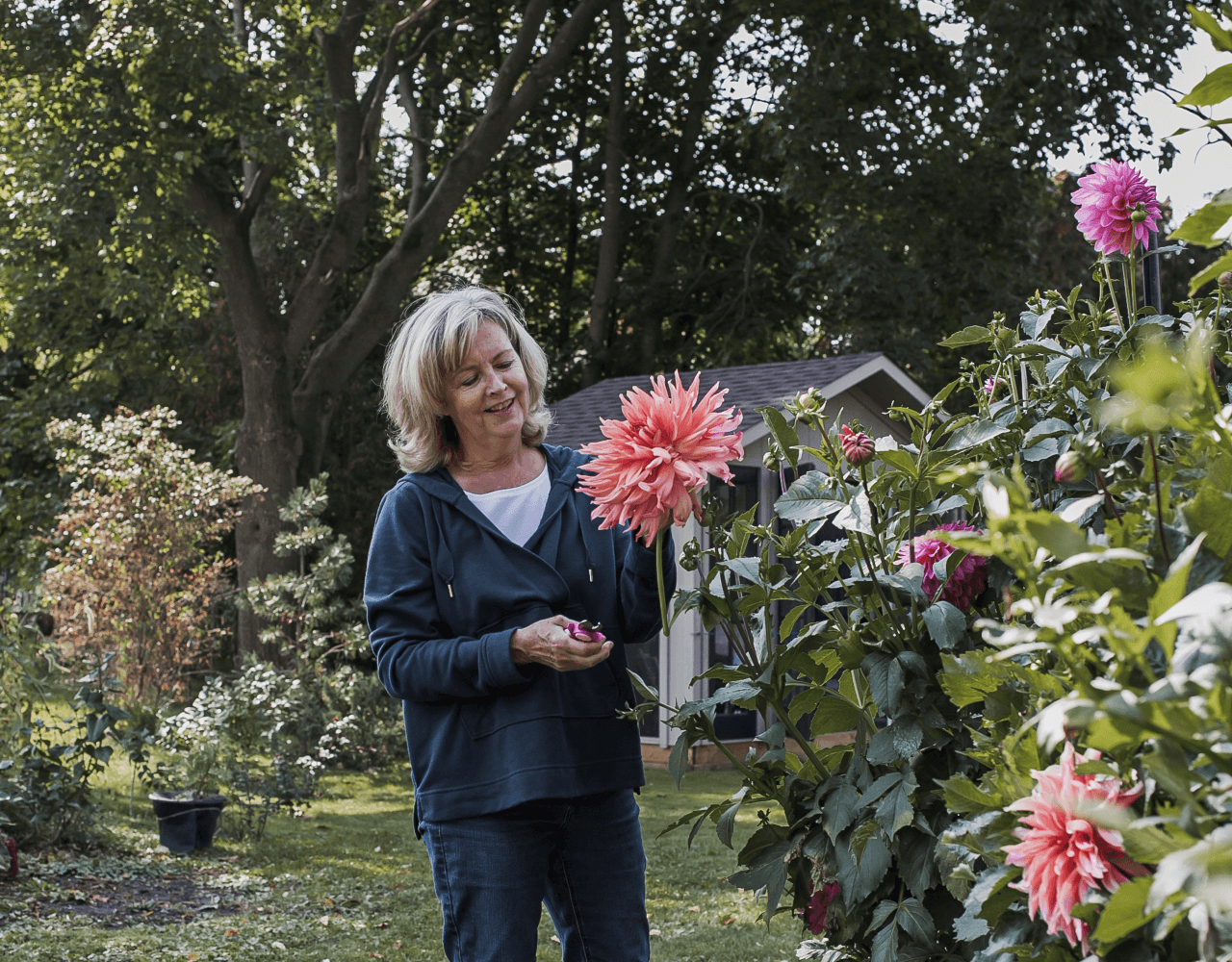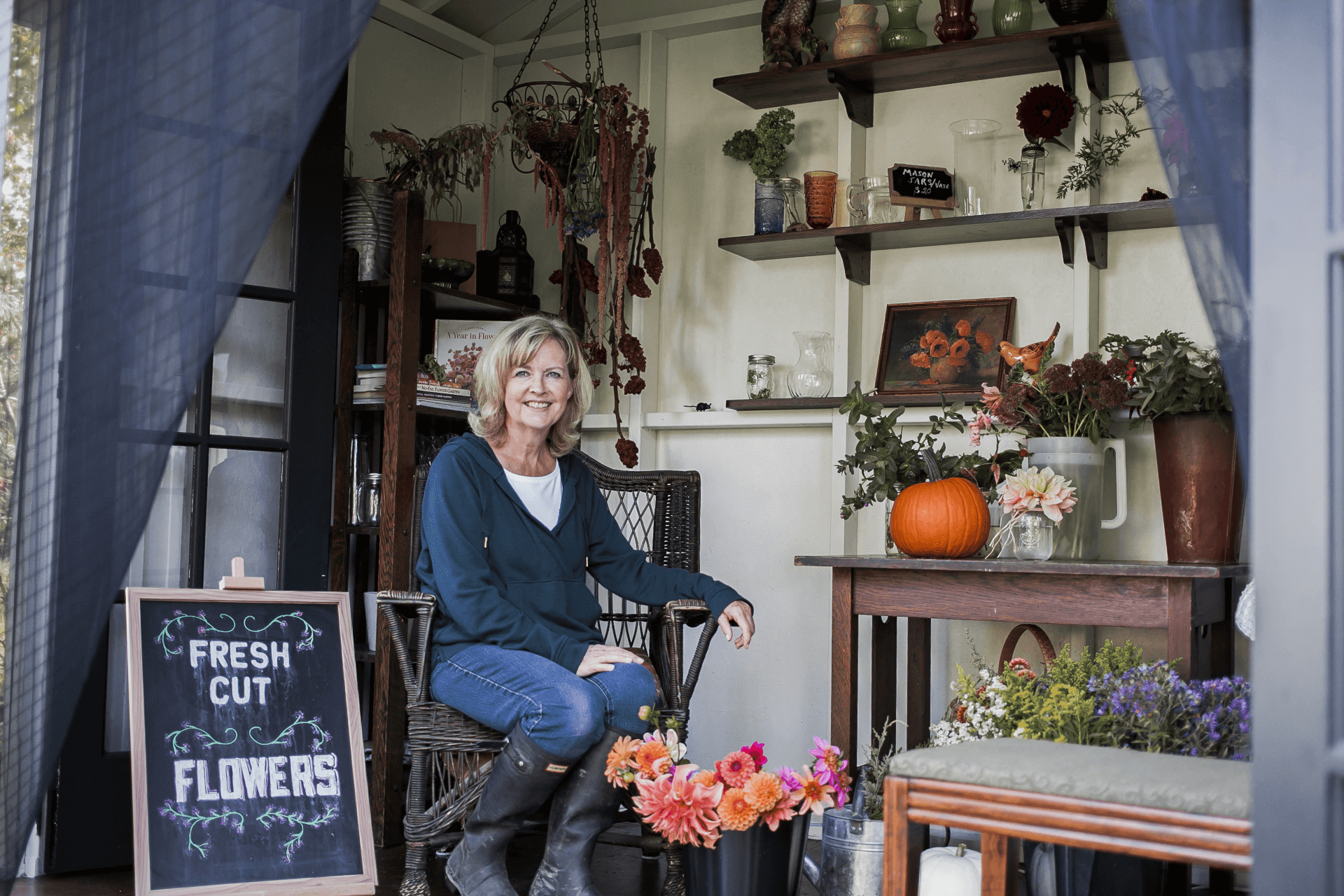 Their Story
It's a late autumn day and the sun in shining on the vibrant and colourful floral paradise of zinnias, dahlias, sunflowers, and other traditional floral varieties in Vicky Ranger's backyard oasis in the small town of Parkhill.
Having just retired from Mainstreet Credit Union, where she was a financial advisor, she was ready to be outdoors and try something new to fill her time. Already an avid gardener, she and husband Grant worked together to expand her flower garden and start a small hobby business creating old school flower arrangements. Grant also built Vicky a "she-shed" so she had a dedicated space for bouquet building and, with that, 'Vicky's Bouquets' was in business!
Vicky did her research before starting her flower garden, connecting with flower experts and groups online such as 'Floret', a flower farm established by Erin Benzakein. Erin has created a flourishing business growing beautiful, old-fashioned floral varieties that are delicate and ruffly and remind her of her great-grandmother's garden. She could never buy these types of flowers at the store, only finding the standard tulips, roses, and carnations. Through research she learned flowers sold in stores most often came from South America and had to withstand over a week of transportation before being sold. Erin wanted to change this and offer something different as well as embracing sustainable growing methods. What really stood out to Vicky was Erin's generosity in sharing her journey and the level of support she provides to flower growers whether growing commercially for profit or in backyards for personal enjoyment. She promotes sharing of experiences and encourages all of her followers to share knowledge and support their fellow flower growers, very much in the spirit of a co-operative! Vicky follows 'Floret' online, pours over her books and online resources, and even ordered some flower seeds and products to support the concept of bringing back old school flowers.